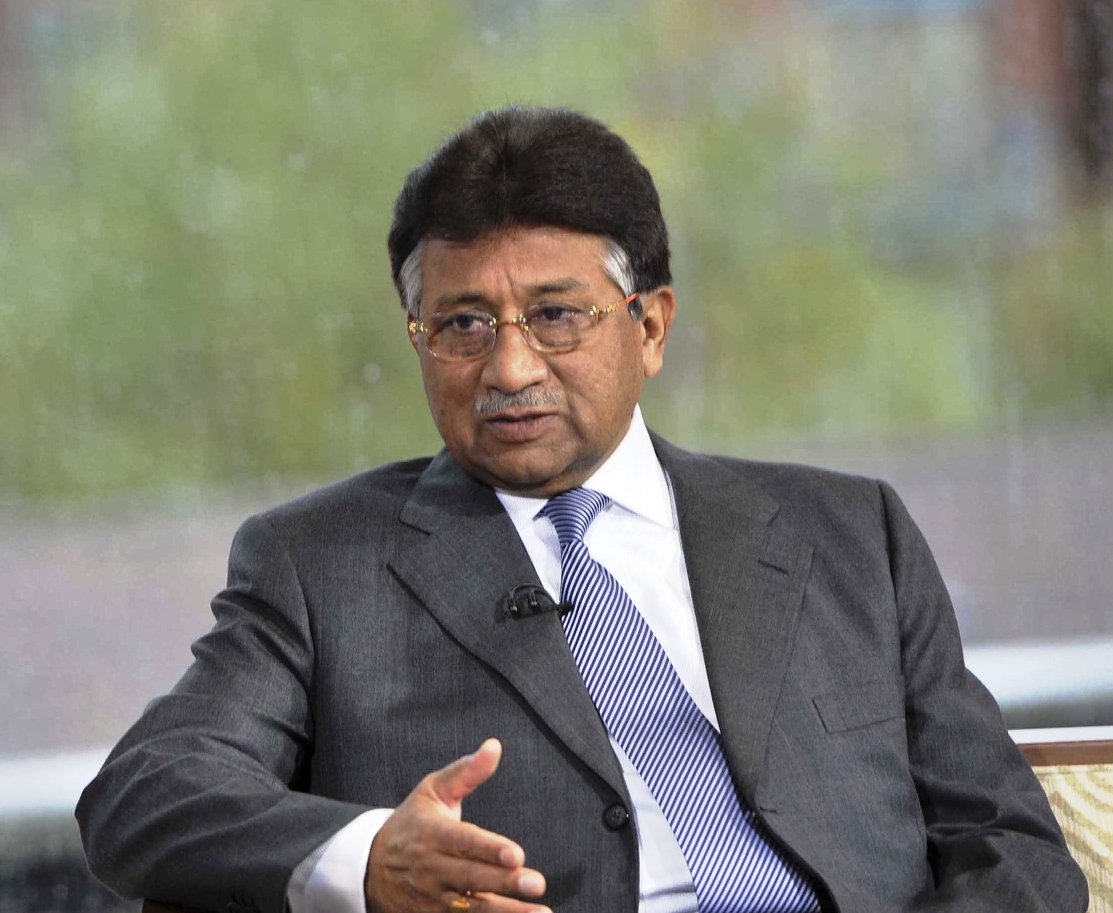 ---
ISLAMABAD:



The special court hearing high treason case against former military ruler General (Retd) Pervez Musharraf has rejected his objections to the constitution of the court as well as the biasness of judges.




"We find no merit in Criminal Miscellaneous Application No.3 of 2013 and dismissed the same," noted the court's three-judge bench – headed by Justice Faisal Arab – in a 27-page judgment on Friday. The bench had been hearing Musharraf's application for more than two months.

With regard to his claim that he was singled out by the federal government in the high treason case, the bench observed that the material at this stage was only limited to the extent that the accused [Musharraf] consulted with certain functionaries of the state – both civil and military – before proclaiming emergency.

"Therefore, involvement of any other person would depend on the evidence, which would come on the record," the bench said.

Responding to the allegation of judges' biasness, the court said in the present case, no animosity was attributed to any of the members of this court against the accused; rather only an apprehension of bias was alleged on certain grounds, which, the court said, did not attract any rule of disqualification.

"A person while holding office of a judge is bound to apply the law to the facts of the case before him without any fear and favour, affection or ill will and the judicial decision cannot be used to allege that he would be biased in any subsequent legal proceedings"

Musharraf's lawyer Chaudhry Faisal Hussain said sufficient material was placed before the court, adding that Musharraf  was not alone in the issuance of the November 3, 2007 emergency and the Provisional Constitutional Order (PCO) as he had consulted with all the civil and military leadership in this regard.

"In view of the para 50 of this judgment, prosecution team should furnish the list of all those military and civilian officials, who abetted his client about the proclamation of emergency," he said.

Federal govt submits reply

Federal government on Friday submitted its reply to Musharraf's plea to exempt him from appearing during the court proceedings as well as adjourn the high treason case proceedings until secure and proper arrangements were made.

Published in The Express Tribune, March 8th, 2014.
COMMENTS
Comments are moderated and generally will be posted if they are on-topic and not abusive.
For more information, please see our Comments FAQ