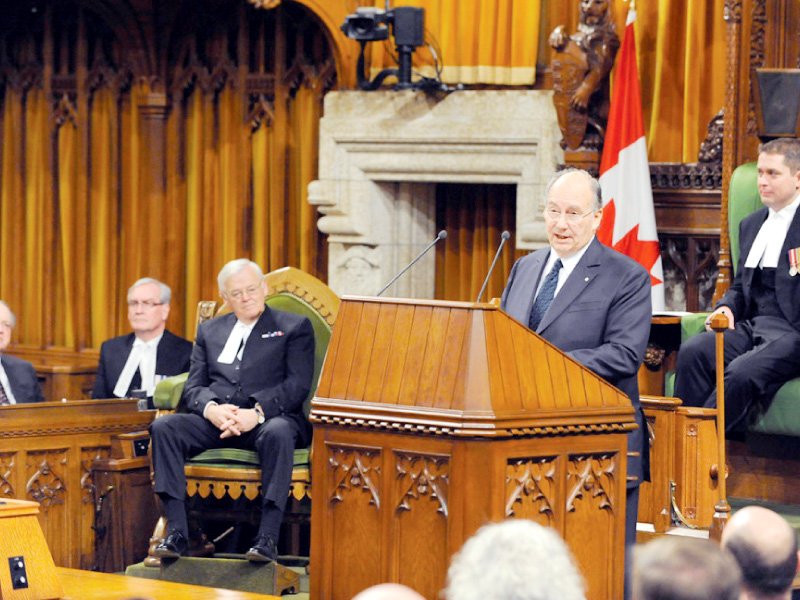 ---


His Highness Prince Karim Aga Khan pointed out the rise in religious hostility and intolerance in many countries – both between major religious groups and within them.




In an address to a joint session of the Canadian parliament at the invitation of Canada's Prime Minister Stephen Harper, the 49th hereditary Imam of the Ismaili Muslims urged the West not to ignore the diversity of Islam and to communicate with both Sunni and Shia voices. "To be oblivious to this reality would be like ignoring over many centuries that there were differences between Catholics and Protestants - or trying to resolve the civil war in Northern Ireland without engaging both the Christian communities," he explained.

He warned that the lack of understanding of Islam's diversity and external interventions have exacerbated religious conflict in some areas.

"It [the lack of understanding] has increased massively in scope and intensity recently and has been further exacerbated by external interventions. In Pakistan and Malaysia, in Iraq and Syria, in Lebanon and Bahrain, in Yemen and Somalia and Afghanistan - it is becoming a disaster."

In his speech, he described faith as "a force that should deepen our concern for our worldly habitat, for embracing its challenges, and for improving the quality of human life."

He went on to speak about the role of relations between the West and Islamic societies, describing this relationship as "central to the shaping of global affairs in our time" and arguing that the clash of civilisations described in popular discourse simply does not exist.

On the role of civil society, the Aga Khan said, "I believe that civil society is one of the most powerful forces in our time - one that will become an increasingly universal influence, engulfing more countries, influencing, reshaping and sometimes even replacing ineffective regimes."

Civil society around the world should be vigorously encouraged and wisely nurtured by those who have made it work most successfully, he said, terming Canada's civil society exemplary.

He praised Canada's efforts to reduce instability across the world and emphasised the role of strong civil society, education and good governance in fostering development of societies and in mitigating conflict.

In his introduction, Stephen Harper welcomed the Aga Khan as "a great friend and partner of Canada," adding that when "you are in Canada you are home." The Aga Khan was granted Honorary Canadian Citizenship in May 2010 for his leadership "as a champion of international development, pluralism and tolerance around the world."

Published in The Express Tribune, March 1st, 2014.