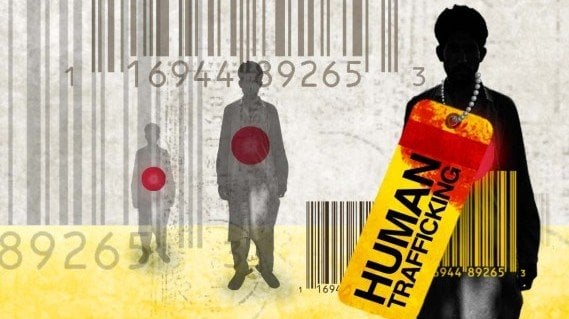 ---
Human traffickers have no qualms about plying their nefarious business. These merchants of souls keep expanding their racket across continents with impunity, encouraged by the lure of profit, the vulnerability of their unsuspecting victims, lax border controls and low prosecution rate. Even though the media keeps lifting the lid on the shocking truth about the scale of the human smuggling problem, precious little seems to be done to tackle the menace head on. It should surprise no one then that the number of most-wanted human traffickers in Pakistan has risen from 89 to 141 in the last four years.




The Red Book compiled by the Federal Investigation Agency (FIA) shows the figure was pegged at 132 in the year 2012 and 95 in 2011. A senior FIA official has warned this state of affairs carries grave implications. For if the government fails to tackle human trafficking this year, Pakistan would slip in the ranking of nations meeting the minimum standards of the Trafficking Victims Protection Act (TVPA), a US law under which foreign governments are coordinated to prevent trafficking and protect victims. This means the country risks losing financial aid and other privileges. While this should indeed be a concern, as the aid flow drying up means the efforts already being made to cut off the roots of trafficking would further slacken, more important is the need to treat the problem with the seriousness it warrants.

The statistics presented by the FIA to a lawmakers' panel should be enough to jolt the authorities out of their slumber. An approximately 8,000 people comprise the nexus of 141 human smugglers who have illegally sent 8,234 Pakistanis to the Middle East, European and African countries since 2009. The agency even knows where the most-wanted men come from and pinpoints Gujrat and Gujranwala as the districts where they are chiefly concentrated. This information, one is inclined to think, should be enough to nail down the culprits in their home turfs with relative ease. If that is not the case, the agency should continue efforts to track them down wherever they are. The innocent people who fall prey to their guile and lose lifelong savings deserve to be saved from their clutches.

Published in The Express Tribune, February 25th, 2014.

Like Opinion & Editorial on Facebook, follow @ETOpEd on Twitter to receive all updates on all our daily pieces.