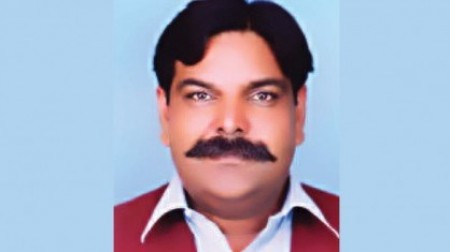 ---
LAHORE: A revenue official (patwari), who was suspended for issuing illegal property-deeds, has recently been restored on the intervention of a PML-N MPA, The Express Tribune has learnt.

According to the department record for the current month, DDO (Revenue) Saleh Saeed issued a charge sheet against Hafeez Ullah, Patwari of Moza Manawan in Aziz Bhatti Town and suspended him. He was involved in issuing property deeds of plots in Rehman Gardens (an unregistered housing scheme) without registering them in official record. Deputy District Officer Registration (Sub-Registrar) was later deputed to conduct an inquiry against the accused patwari in light of the charge sheet.

The inquiry report was due on April 8 but Hafeez Ullah was restored under 'political influence' on April 7. Sources in the revenue department have revealed that PML-N MPA Rana Tajamul Hussain intervened and got him reappointed.

The charge sheet mentioned that Hafeez Ullah had cleared 67 ownership deeds without issuing no objection certificates (NOCs). It also stated that he had issued all property deeds on the same serial number. The plots cleared by the patwari included some that had been stayed by the court. A senior official of the Revenue Department stated that the Punjab government had imposed the ban on issuing ownership deeds for property in unregistered housing schemes.

"The ban is meant to ensure that the land mafia does not deceive the customers," he added. The officer revealed that the patwaris, in collusion with some politicians, were flouting the ban. EDO (Revenue) Liaqat Ali Khaliq has confirmed that the MPA recommended Hafeez Ullah's reappointment. However, he expressed ignorance about the inquiry held against the patwari.
COMMENTS
Comments are moderated and generally will be posted if they are on-topic and not abusive.
For more information, please see our Comments FAQ