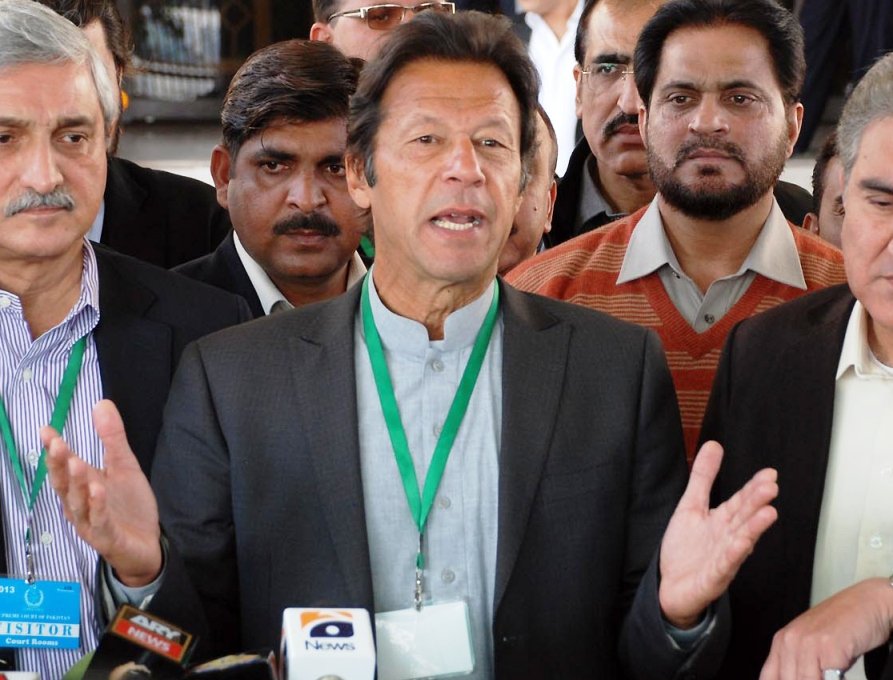 ---
ISLAMABAD:



Pakistan Tehreek-e-Insaf (PTI) chief Imran Khan made an impassioned plea on Friday for measures to protect the Kalash and Ismaili communities against any onslaught by the Tehreek-e-Taliban Pakistan (TTP) following the release of a video clip.




"The peaceful Kalash community's way of life must be respected and the state must ensure their protection," said Imran in a statement issued to media houses on Friday. In the video, the TTP called upon the Kalash people to convert to Islam or face the consequences in case they refuse to do so.

Using force to convert people to Islam is against the very teachings of the Holy Quran, he said. "The Holy Prophet (PBUH) enshrined this respect for minorities in the Madina Charter."

He also pointed out that the Ismaili community made an important contribution to the development of Pakistan since its creation and has continued to play a vital role in its progress since.




"The growing trend towards intolerance and violence must end," he added.

Under the country's constitution, the state is supposed to protect the life and property of all citizens of Pakistan. "The state must ensure that the constitution is enforced across the country," he said.

Imran said the PTI respected all the communities that comprised the Pakistani nation and recognised the vital role played by the minorities in Pakistan's development.

"Threatening any peaceful Pakistani community is threatening the nation and can never be accepted. The growing violence, threats and killings of innocent Pakistanis and security personnel makes peace through dialogue more difficult," Imran noted.

Earlier in the Senate, Pakistan Peoples Party lawmakers Farhatullah Babar and Hari Ram had also raised the issue of threats by militants to Kalash and Ismali communities in Chitral valley.

Published in The Express Tribune, February 15th, 2014.
COMMENTS
Comments are moderated and generally will be posted if they are on-topic and not abusive.
For more information, please see our Comments FAQ