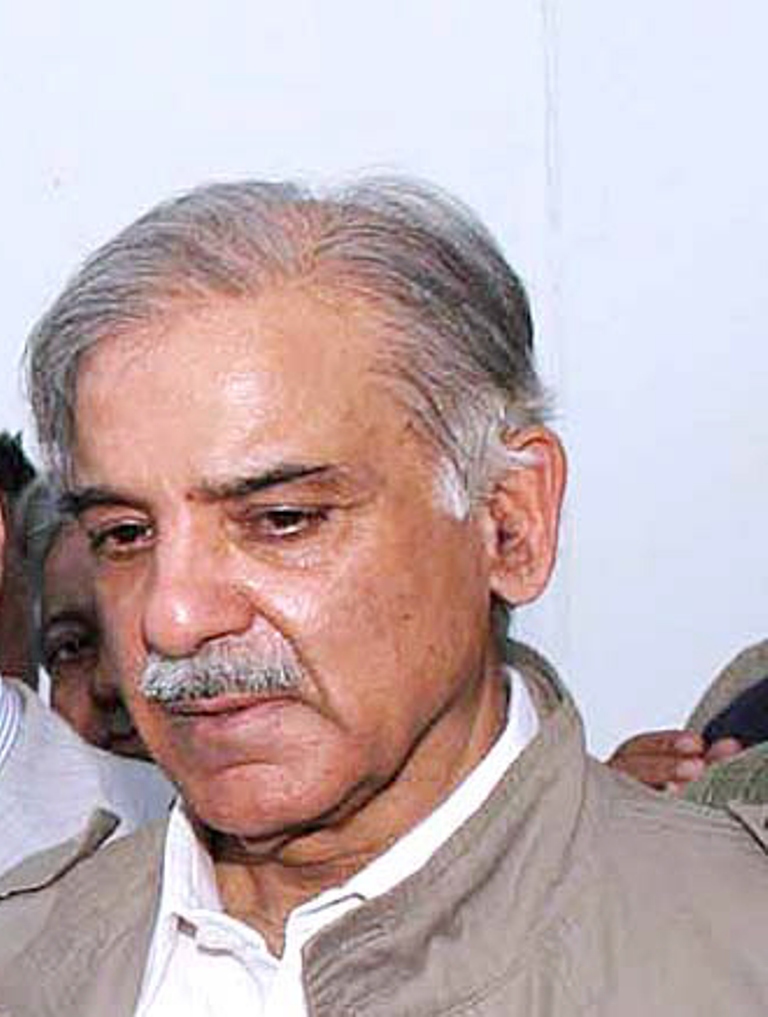 ---
LAHORE:



Chief Minister Shahbaz Sharif told Punjab Assembly on Tuesday he would sell the coat off his back to complete the coal-based energy projects in the province his government was planning.




In a rare appearance at the assembly, Sharif said that energy and law and order had been a priority for his Pakistan Muslim League -Nawaz led government over the past eight months.

He said the government preferred coal-based power plants because they were the shortest way to overcome the energy crisis. The federal government has declared Gadani a 'green field' for coal based power plants. He said that at a Council of Common Interest meeting on Monday, Prime Minister Nawaz Sharif had granted a sovereign guarantee to Sindh province for coal mining in Thar. The Ministry of Petroleum and Natural Gases has been awarded a contract to import Liquefied Nitrogen Gas, which will be available by November 2014. He said that with the support of China and Qatar a coal based 600 MW power plant will be set up at Port Qasim.

He said seeing a lack of consensus on Kalabagh dam, the Federal government had started work on Dhaso and Bhasah dams. He said Bhasha Dam would take 12 years to complete and cost $12 billion. He said that Dhaso Dam would take four years to complete. He said the government had started investment in these projects.




He said one turbine of the Nandipur project will start generating 150 MW in April. He said the Quaid-i-Azam Solar Park at Bahawalpur would generate 100 MW this year. He said that coal-based power plants were the quickest way to install new generation capacity. They were also the cheapest among fuel-based plants.

He said the Punjab government had chosen six sites for coal based power plants and would start the first at Sahiwal. He said the 1,320 MW coal based power plant at Sahiwal would cost $2 billion. He said the government would provide equity and obtain bank loans. He said private and foreign investors would set up other coal based power plants in the province. He said the production of 1MW of coal power would cost $1.3 million dollar (Rs160 million). He said at Rs9 tariff for coal-based plants, it was half the tariff of other fuel-based electricity.

He said coal based power plants would start producing electricity in two to three years. The hydro-electric projects would take five to six years. He said that Europe and North America had stopped generating electricity through coal but Japan, China and South Korea were continuing to do so. He said China would provide Pakistan with financial assistance and other friendly countries would also contribute.

Sharif said China had helped India generate 30,000 MW of coal based electricity. He said the volume of bilateral trade between them was more than $75 billion. Bilateral trade between Pakistan and China is $8 billion.

He said the government was working hard to develop bio-gas and bio-mass. He said they had launched efforts to stop electricity and gas theft.

Leader of Opposition Mian Mehmoodur Rasheed welecomed Sharif's speech and asked that he focus his attention on the Punjab instead of federal affairs. He also asked Sharif to come to the house more often. Sharif responded that he was working for the Punjab, which consumed 60 per cent of the electricity produced in the country.

Speaker Rana Muhammad Iqbal adjourned the session till Wednesday morning.  Later several members from the PML-Q, the Jamaat-e-Islami and the PPP called on Sharif and requested that they not be considered part of the opposition led by the Pakistan Tehreek-i-Insaf.

Published in The Express Tribune, February 12th, 2014.