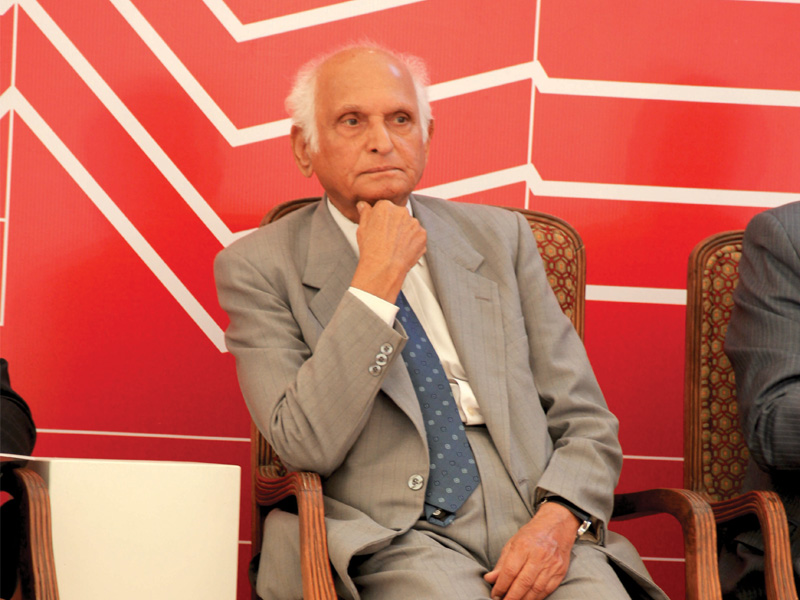 ---
KARACHI:



Was Pakistan unavoidable or a tragedy? Intizar Hussain says people cannot make these decisions.




The course of history makes such decisions and that is what happened to the people of the Subcontinent when the Partition took place. The Urdu fiction writer was speaking on the first day of the fifth Karachi Literature Festival being held at the Beach Luxury Hotel on Friday.

Hussain was addressing the audience at the launch of the silver jubilee edition of his book 'Basti aur Uskay Baad'. After he read some parts of the book, he added that the country was created under idealism. "History works like a municipality bulldozer that is on an anti-encroachment drive," he drew an interesting parallel. "It does not differentiate between the legal kiosks erected with permission and those which are illegal ones. They destroy and carry away all of them."

The Muslims of South Asia thought that they are a nation that has a common culture, Hussain pointed out, adding that several basic questions about the history and culture of the Muslims in the Subcontinent started surfacing and were discussed in detail soon after the country was established.

These answers are, however, unanswered even to this day. Given this uncertainty about the country's culture, Hussain referred to an analogy people use. "Now we say if we have any culture, that is Kalabagh Dam."

Hussain recalled that his novel was written in the backdrop of events that were unfolding in the form of political turmoil in former East Pakistan during the early 1970s. He had felt at the time that the 1947-like situation was taking place again. The moderator, Asif Farrukhi, quipped the novel relates to the present-day Pakistan as well.

The writer admitted he did not know he was writing a novel when he started. He was just trying to imagine what was happening at Qayyum's shop, which was a hub in his hometown's life when the turmoil started. Eventually, Hussain felt that he could write a story and it turned out to be a novel.

Published in The Express Tribune, February 8th, 2014.
COMMENTS
Comments are moderated and generally will be posted if they are on-topic and not abusive.
For more information, please see our Comments FAQ