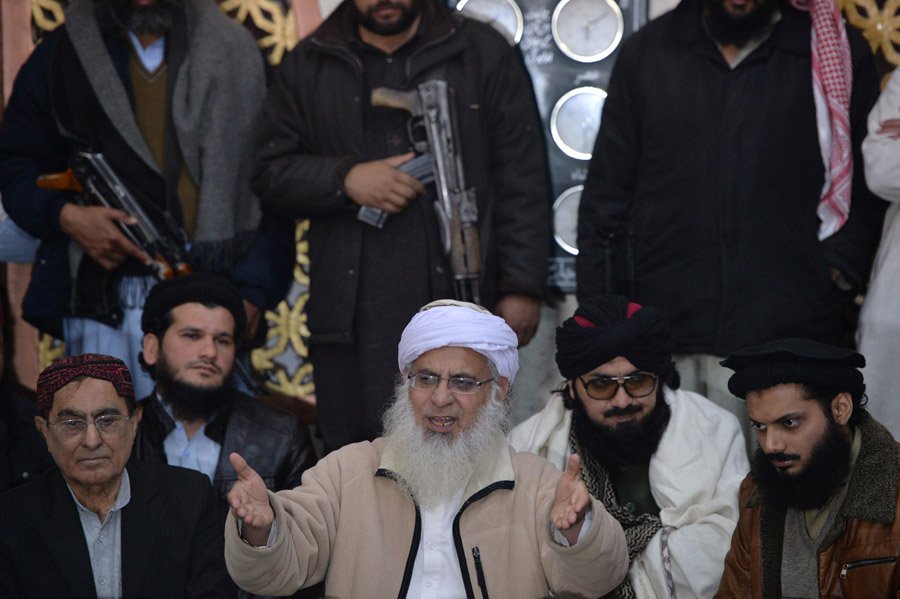 ---
ISLAMABAD: Announcing that he has parted from the peace talks, Lal Masjid prayer-leader Maulana Abdul Aziz on Friday said that the government-TTP peace talks may be delayed because the govt wants the talks within the limits of the Constitution but the Taliban believe only in the Quran and Sunnah, Express News reported.

He was speaking to the media in Islamabad.

He insisted that the Tehreek-e-Taliban Pakistan (TTP) team of negotiators was formed with good intentions, and pointed out that the government's demand to hold negotiation within the parameters of the Constitution will only delay the process.

"The peace process can move forward only if it is according to the Quran and Sunnah," Aziz stressed, adding that if the government means Islamic laws when it mentions the Constitution, there would be no problem.

"That should be the law in Pakistan and until the committee brings this point on the agenda I won't be part of negotiations," he told reporters on Friday.

He said he would remain part of the TTP's three-man delegation led by fellow cleric Maulana Sami-ul-Haq, unless told otherwise, but would not come to the negotiating table.

"I won't participate in talks until they include a clause about the imposition of Islamic law," he said.

Aziz said that even the lawmakers in Pakistan do not know anything about Islamic law.
COMMENTS
Comments are moderated and generally will be posted if they are on-topic and not abusive.
For more information, please see our Comments FAQ