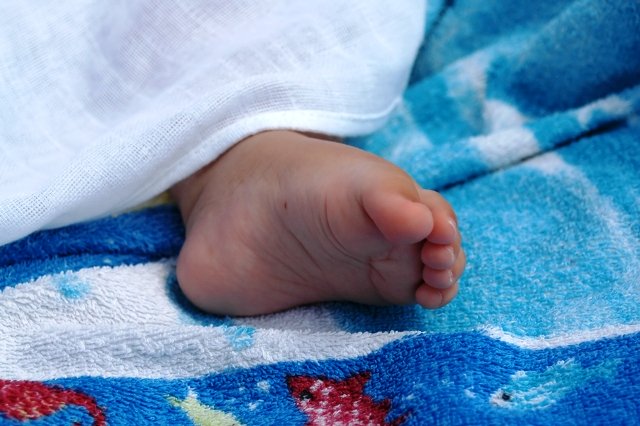 ---


There has been a remarkable improvement in child survival in Chitral during the last five years - thanks to the improved skilled birth attendance, says a report.




The findings of the report were discussed at a seminar here on Friday, said a press release.

The Chitral Child Survival Programme (CCSP) was implemented in 28 remote and isolated clusters in Chitral from 2008 to 2013.

"In the last five years since its implementation, the programme has achieved remarkable results in improving skilled birth attendance from 33 per cent in 2009 to 82 per cent in 2013 in Chitral," said the Aga Khan Foundation (AKF) Chief Executive Officer Karim Alibhai.

The objective of the programme was to reduce maternal, neonatal and child mortality and morbidity by using the obstetric and neonatal continuum of care in the target communities.

Khyber-Pakhtunkhwa (K-P) Maternal, Neonatal and Child Health (MNCH) programme coordinator Dr Sahib Gul while speaking as chief guest on the occasion appreciated the contribution and achievements of the Foundation.




"The partnership between the Aga Khan Development Network (AKDN) and the K-P government has been exemplary in many areas including child immunisation, management of tuberculosis and strengthening health services delivery in three government health facilities at Shagram, Mastuj and Garumchashma tehsils of Chitral," Gul said.

As a result of this partnership, health indicators in Chitral have been far better than other districts of the province.

According to a baseline survey conducted under the programme in 2009, 26 per cent of pregnant mothers did not have access to antenatal care, 27 per cent could not bear cost of health care and 36 per cent faced difficulties in travelling to other places in search of health facilities.

Under the programme, 28 community midwives (CMWs) were trained.

Assistant Prof at the Aga Khan University School of Nursing and Midwifery (AKU-SONAM) Arusa Lakani said: "The performance of the CMWs has increased progressively since they were deployed in 2011. The CMWs acceptance at the community level is perceived to be high due to their availability at the time of need."

The evaluation report has also recommended that the K-P government should include the 28 trained CMWs in the mainstream health system to continue maternal, neonatal and child services to the remote communities of Chitral.

The seminar was organised by Aga Khan Foundation (AKF) in collaboration with the Aga Khan Health Services (AKHS-P) and the Aga Khan Rural Support Programme (AKRSP) and attended by the K-P health officials, representatives of USAID and other development partners and representatives of village health committees.

Published in The Express Tribune, February 1st, 2014.