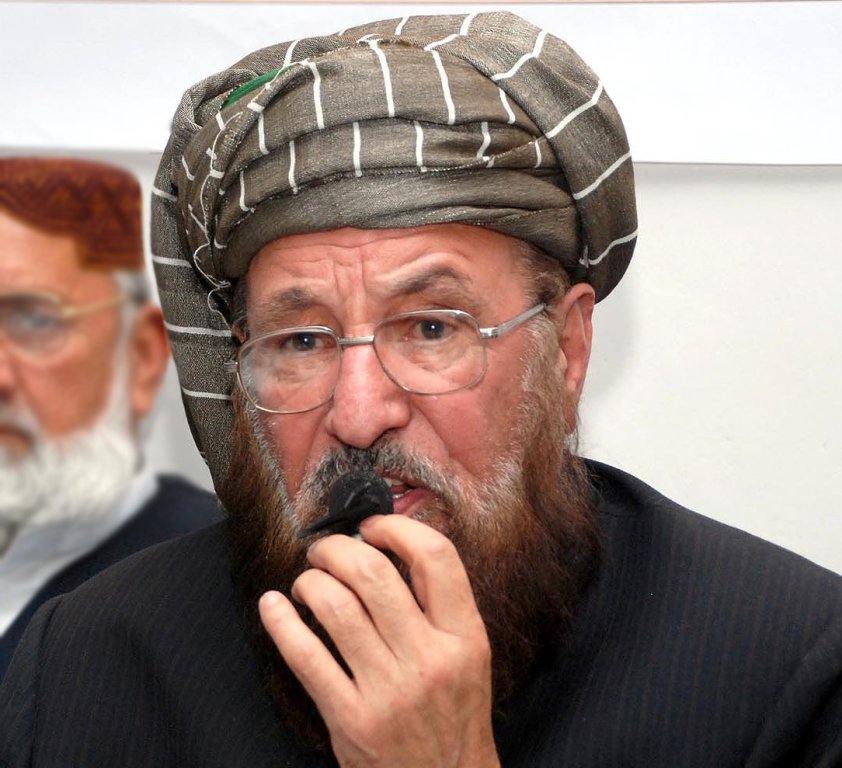 ---
ISLAMABAD:



The head of his own faction of Jamiat-e-Ulema Islam, Maulana Samiul Haq, said any military operation against the Tehreek-e-Taliban Pakistan (TTP) will be a suicide mission for Pakistan, only serving to exacerbate the problem of militancy in the country.




Speaking at a forum on 'Peace and Reconciliation in Afghanistan' organised by the Centre for Discussion and Solutions, he added that religious groups would never support action against the TTP. "If you wage a war against the Taliban, they will either go to the mountains or spread to the cities and you will find nothing but destruction," he said.

He claimed it is obvious that the United States is not in favour of dialogue, and hence, the prime minister seems hesitant to engage in dialogue even though he was given the mandate to establish contact with the militants. "When I contacted the TTP on the prime minister's wishes, they responded positively, but the government ran away," he said.

He claimed the TTP constituted a 16-member shura after receiving the government's message.




He added that his confidence in the government was shattered and he would not serve as intermediary again. "I had requested the prime minister not to abandon me in the middle of this process and that is exactly what happened," he said.

Jamaat-e-Islami Ameer Syed Munawar Hasan similarly said that if the US was able to enter into dialogue with the Afghan Taliban, the Pakistani government could follow suit with the Pakistani Taliban. He added that the US should not think it had successfully eliminated Osama bin Laden, saying, "People like Osama bin Laden never die but remain alive in the hearts and ideologies of people." He remarked that the US is still afraid that bin Laden's ideology would resurface following the drawback of Nato troops from Afghanistan, adding that the country was a 'graveyard' for US troops. The JI leader said the Pakistani government should disassociate itself from the war on terror or it would be unable to emerge from its present difficulty.

Meanwhile, Jamiat Ulema-e-Islam-Fazl chief Maulana Fazlur Rehman said that discussions on 'terrorism and extremism' were 'petty' while the US continued to maintain a presence in the region, which he termed a 'long term threat'.

Also speaking on the occasion, Awami National Party leader Afrasiab Khattak said that Pakistan should not interfere in Afghanistan's internal affairs and Pakistan "should support the Afghanistan government irrespective of likes and dislikes". He added that 'we should not consider Afghanistan our fifth province, but instead, deal with it as an independent neighbouring country.

Published in The Express Tribune, January 29th, 2014.