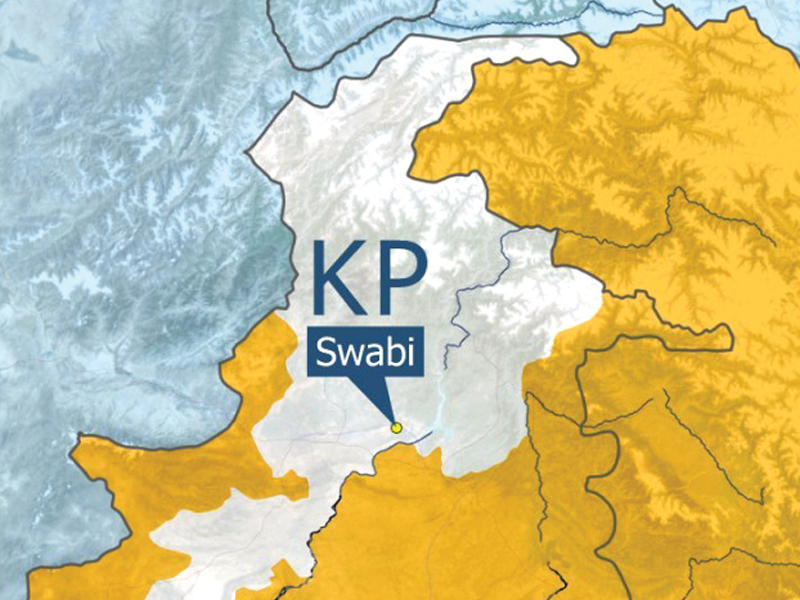 ---
SWABI:



The polio drive in Swabi scheduled to begin on Saturday was suspended following Friday evening's blast at District Headquarters Hospital which destroyed the office of the Expanded Programme for Immunisation (EPI).




According to Swabi DHQ Hospital Medical Superintendent (MS) Muhammad Shafiq, the district has only two main EPI centres, and one of them has now been destroyed by unidentified militants.

"Polio teams were usually dispatched from DHQ EPI centre to Swabi circle and surrounding areas, while from the other centre they were dispatched to Chota Lahore tehsil and Yar Hussain," said Shafiq.

The MS explained Friday's blast at the DHQ EPI office destroyed all the equipment, kits and vaccines along with meeting and dispatch schedules of the district's vaccination teams.




Talking to journalists after visiting the blast site, Swabi DHO Dr Ahsanul Akbar, DCO Kamran Afridi and DPO Sajad Khan said the polio drive has been suspended in most parts of the district because the vaccines and other necessary equipment stored inside the EPI centre has been completely destroyed.

"At the moment, we cannot announce the next date for resuming the vaccination campaign but we will do so soon," said Akbar.

"The entire office along with three rooms from the DHQ's dental block collapsed due to the impact of the blast," he added.

There was no human loss, since the centre closes in the afternoon.

The DPO said police had launched an investigation, adding, "The DHQ block where the blast occurred is situated at one side of the hospital and in the evening no one visits that area.  The militants took advantage of the darkness and planted the explosives."




Meanwhile, the Swabi chapter of the Professional Doctors Association condemned the blast at the EPI centre and the killing of Dr Yar Muhammad, a medical officer at Gandaf Basic Health Unit.

Swabi Professional Doctors Association President Dr Abdur Rahman demanded the government to provide proper security to doctors in the district and also announced three days of mourning in response to both incidents.

On Friday, Muhammad was shot dead at his clinic. According to the police, a man walked into the clinic pretending to be a patient visiting for a routine check-up and shot the doctor twice in the chest and escaped. Meanwhile, the EPI centre in DHQ Swabi was blown up by unidentified militants around 7pm on Friday. According to DSP Izhar Khan, the bomb was placed behind a pillar, in front of the EPI office. Children used to come to the centre regularly to get vaccinated for various diseases, including polio.

Police have registered cases of both incidents and further investigation is under way, whereas the debris of the building has been cleared by municipal authorities.

Published in The Express Tribune, January 26th, 2014.