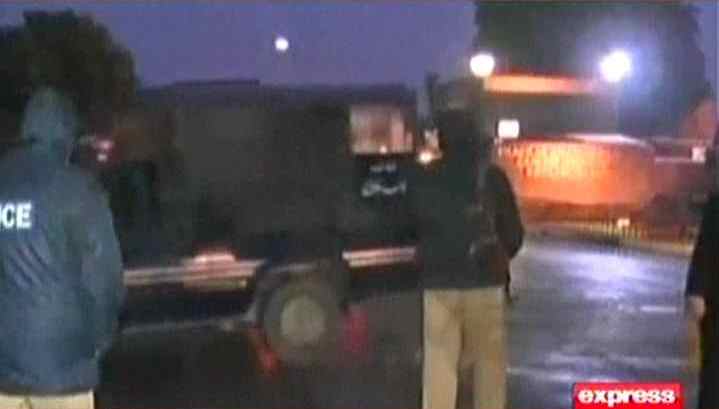 ---
LAHORE: Renowned playwright Asghar Nadeem Syed survived a gun attack, when unidentified armed men shot at his  car near Shaukat Khanum Hospital in Lahore on Tuesday, Express News reported. 

Syed was returning home from Beaconhouse University, where he heads the department on television, film and theatre, when he was attacked on the main Johar boulevard. He was shot twice, once in the arm and in the chest. He was traveling alone at the time of the attack.

The playwright was was rushed to Doctor's Hospital where medical personnel said his life was out of danger. Doctors said that he had received two bullet wounds, one pierced his left arm and the second damaged left rib cage, before passing through him and into his seat.

Following the incident, Syed had called Rescue 1122 for assistance.

Rescuers said the patient is stable and was speaking on his way to the hospital.

Following an operation to extract the bullet lodged in his left arm, doctors shifted him to an intensive care unit. However, they maintained that his condition was stable and that the decision to keep him at the hospital was just a precaution.

The police have seized the casings of the bullets that were fired at his car. They said that the it may have been a targeted attack, but added that it was too soon to definitively say what the motive for the attack was.
COMMENTS (10)
Comments are moderated and generally will be posted if they are on-topic and not abusive.
For more information, please see our Comments FAQ