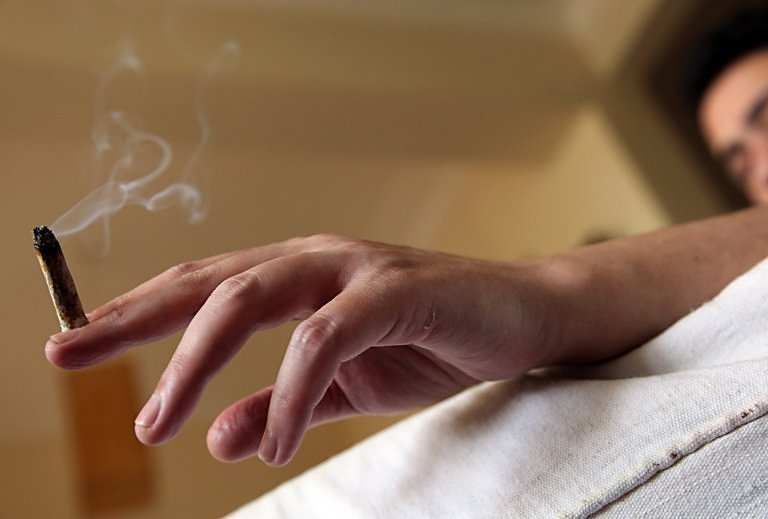 ---
KARACHI:



The growing phenomenon of drug addiction in the country poses a threat to society, according to recent reports revealed through research, said Karachi Commissioner Shoaib Ahmed Siddiqui during a meeting with different NGOs in his office on Saturday.




There are at least at least two million youth and children under the risk of drug addiction, he said. "In order to make society drug-free, there is a need to set up anti-drugs committees at every district," he said. "We are making a strong strategy against drug smugglers and anti-narcotics force would also be on board," the commissioner said. He added that the government has conducted operation against drug smugglers and peddlers on priority to save the youth from this menace.

"A major portion of Pakistan's population is made up of the youth and children and they are highly exposed to smoking and doping." The main addiction of Karachi'ites is heroin and hashish, which is easily available at every nook and corner of the city. The trafficking areas of hashish and heroin are Chanesar Goth, Dhobi Ghat and Massan near Keamari area.

According to the reports compiled by different NGOs, more than 25,000 children are living on the streets and they are highly vulnerable to the addictions of hashish, heroin and others drugs.

An activist, Khurram Jamal Syed, said that the police usually conduct a cosmetic raid at drug dens."We have been working to establish a drug-free society for 23 years, but there is a need to establish a comprehensive policy," he said, adding that anti-narcotics agencies and the commissioner office should be on board to counter drug peddlers in society. He further said that one can easily find cigarettes being sold in the city near schools, colleges and universities, which is the first step to become a drug addict. He further said that children develop addictions from smoking cigarettes and then jump to hashish, after which they start other dangerous drugs.

"These children later switch to heroin and finally become injection addicts," he contended.

Published in The Express Tribune, January 19th, 2014.
COMMENTS
Comments are moderated and generally will be posted if they are on-topic and not abusive.
For more information, please see our Comments FAQ