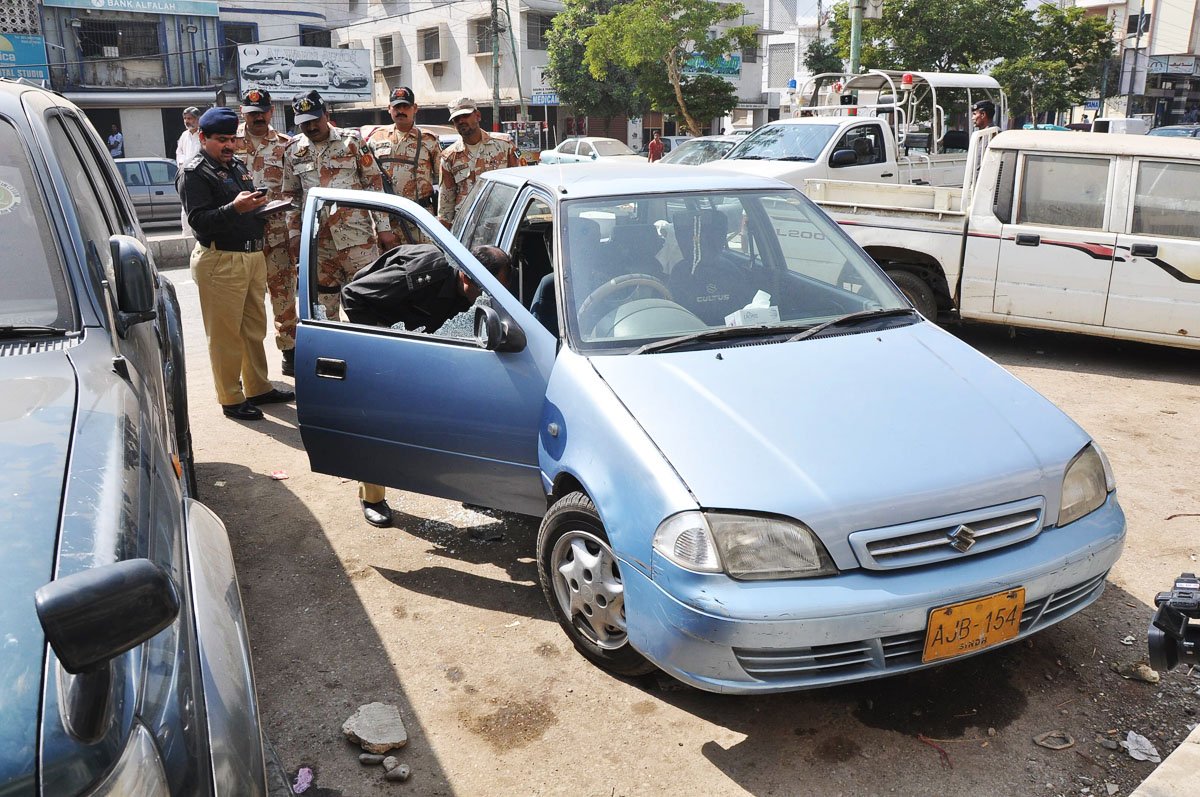 ---
KARACHI:



The year 2013 was the deadliest one for Karachi so far. As many as 3,251 people were killed or they died from the several incidents of violence in the city, according to a report by the Human Rights Commission of Pakistan (HRCP).




The city has seen a sharp increase in killings in the past few years with 1,981 people killed in 2010, 2,382 killed in 2011 and 3,105 killed in 2012.

Of the killings and deaths in 2013, nearly 1,000 people who had no affiliation with any political party also lost their lives in targeted attacks. The number of political workers targeted and killed was 268, and 108 people were killed due to their sectarian beliefs.




The law enforcers also surface in the violence data as 189 people in Karachi were killed either during police encounters or due to torture during custody. The police force did, however, lose 169 personnel, apart from 22 Rangers men and other law enforcers. They also managed to gun down 28 members of banned outfits.

Lyari gang war claimed more than 100 lives. Of the entire year, August was the bloodiest month with 334 killings or deaths.

According to HRCP chairperson Zohra Yusuf, sectarian and police killings have increased in 2013 as compared to previous years. Referring to the targeted operation that started in September last year, she said the start of the operation showed some improvements in law and order but it failed to sustain.

"The operation has to be transparent," Yusuf said. "The law enforcement agencies have to be transparent about the men they pick up, who they are and where they are. Right now there are only statistics of the men arrested and nothing to back them."

For Yusuf, the biggest challenge of this year will be facing terrorist groups, such as the Tehreek-e-Taliban Pakistan, who are becoming stronger and making their presence felt in Karachi. "The recent incident of men slaughtered at a shrine is alarming," she said. "The Rangers have done a few operations but they are not completely effective. The Taliban can kill whoever they want to."




Living with violence

Out of fear, Asghar Ilyas's children have stopped going to school. They even shudder when going to the bathroom alone. Since they saw their father and a sister being sprayed with bullets, the car getting splattered with blood and the deafening voice of gunfire, the memory is etched in the minds of the five children forever.
"I get scared when I think about it sometimes. I miss my papa and sister," said the eldest Bilal, who is only seven. Asghar's brother, who did not want his name published, admitted the whole family has been left torn apart by the incident.
It was last January when the entire family came under attack by unknown men. The family was on their way home after attending a wedding near Aisha Manzil when some men opened fire at the car and killed Asghar and his three-year-old daughter, Zainab.
"It was around 11:45pm when the firing stared," Asghar's brother recalled. "They were all in the car and were reciting their prayers for a safe journey." Dua, Asghar's other daughter, was also injured in the same attack. The bullets hit her in the abdomen and she had to undergo surgery. "She has become very weak now."

The family is under the impression that they were targeted due to their sectarian beliefs. Since the attack last year, they have packed their bags and left their house in Federal B Area. "For six months, our women and children have not stepped out of the house. We cannot afford to lose any more lives now."


Published in The Express Tribune, January 18th, 2014.
COMMENTS (8)
Comments are moderated and generally will be posted if they are on-topic and not abusive.
For more information, please see our Comments FAQ