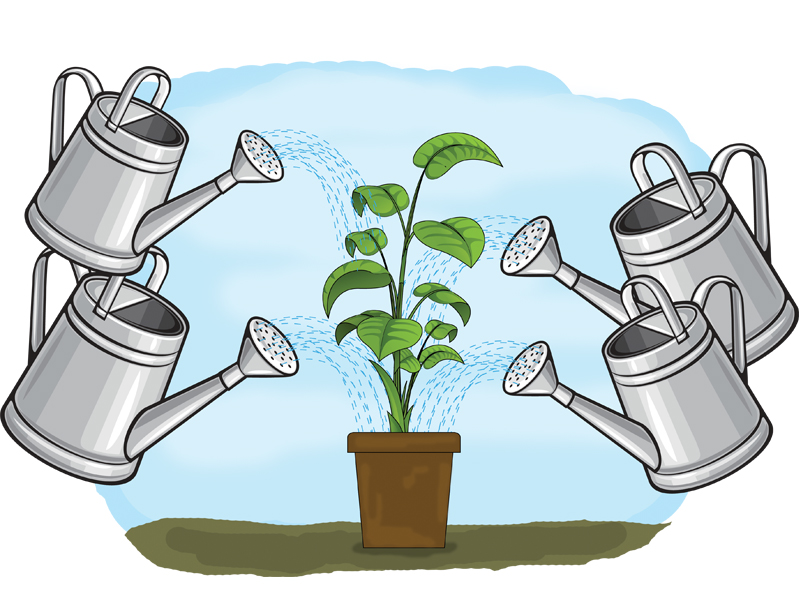 ---
KARACHI: The federal government's net borrowings from the central bank for budgetary support between July 1 and December 13 remained Rs685.8 billion, latest data released by the State Bank of Pakistan (SBP) shows.

Net government borrowings from the SBP amounted to more than Rs800 billion before November 27. The drop over the last one month appears to be the consequence of an increase in government borrowings from commercial banks through auctions of market treasury bills.

In its latest auction held on December 24, the government raised Rs392.6 billion by selling three- and six-month market treasury bills at the cut-off yield of 9.95% and 9.97%, respectively. Selected commercial banks, known as primary dealers, bought three-month market treasury bills amounting to Rs391.4 billion. The sum invested in six-month bills totalled Rs1.2 billion while no bids were received for 12-month bills.




Data shows banks' participation in the last three auctions of market treasury bills has increased significantly. For instance, in the preceding two auctions held on November 28 and December 12, the government raised Rs546 billion and Rs531 billion, respectively. In contrast, it could raise only Rs58 billion in the auction held on November 13.

According to KASB Securities research analyst Farrukh Khan, the excess liquidity with commercial banks that has led to higher participation in treasury bills' auctions should be attributed to two factors – banks' lack of interest in open market operations (OMOs) and a sharp expansion in their deposit base.

Prior to the announcement of the monetary policy statement (MPS) in the middle of November that increased the discount rate by 50 basis points to 10%, banks were reluctant to put money into even three-month bills, Khan said. Apparently, they preferred to keep it invested in shorter duration OMOs.

However, after the hike in the discount rate, liquidity was taken out of OMOs and placed in three-month treasury bills. "In fact, the swing was so significant that the SBP had moved from mopping up more than Rs200 billion in OMOs pre-November MPS to injecting more than Rs100 billion post-MPS," Khan noted.

Similarly, the central bank's data shows banks were flushed with liquidity in the form of deposits in November. Compared with a decline of Rs184 billion in July-October, commercial banks' deposits increased Rs176 billion in November, resulting in their healthy participation in the auctions of market treasury bills, Khan said.

Rate hike on the cards

Data shows that commercial banks have been interested in investing in three-month market treasury bills only with little or no participation in longer duration bills. In the last three auctions held on December 24, December 12 and November 28, commercial banks did not submit even a single bid for 12-month market treasury bills.

"The last time there was a pickup in the 12-month bills was 11 auctions ago, back in July 2013. Thus, despite the surge in participation in recent T-bill auctions, market expectations of further discount rate hikes remain intact," Khan observed.

Published in The Express Tribune, December 26th, 2013.

Like Business on Facebook, follow @TribuneBiz on Twitter to stay informed and join in the conversation.
COMMENTS
Comments are moderated and generally will be posted if they are on-topic and not abusive.
For more information, please see our Comments FAQ