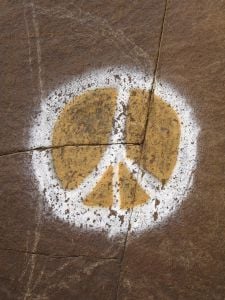 ---
FAISALABAD:



"The religious leaders should unite in the wake of recent incidents of terrorism in the country," Commissioner Sardar Akram Javed said on Thursday.




He was presiding over a meeting of Divisional Peace Committee in connection with Hazrat Imam Hussain's (RA) chehlum and Christmas celebrations at the Circuit House, Faisalabad.

He said the religious leaders should spread the message of peace, tolerance and brotherhood during Friday sermons.

He said foolproof security arrangements had been made for chehlum processions and mourning sessions by the divisional and district administrations.

"The religious leaders should play their role to maintain religious harmony… they have always rendered valuable services to help the administration," he said.




The commissioner said a ban had been proclaimed on display of arms. He said district mosque committees would be reactivated.

MPA Rao Khashif Rahim said the country faced many problems related to law and order.

"All segments of the society should shoulder their responsibilities to maintain peace and tranquility."

District Coordination Officer Noorul Amin Mengal said the role of religious leaders could not be overlooked.

He said that the leaders had been playing their role to promote religious harmony.

City Police Officer Haider Ashraf said the religious leaders had been "very helpful for the district police."

He said shortcomings and weaknesses in security arrangements pointed out by the meeting participants would be removed.

Maulana Muhammad Yousaf Anwar, Mufti Zia Madni, Sahibzada Zahid Mehmud Qasmi, Syed Jafar Naqvi, Pir Ibrahim, Qari Hanif Bhatti, Alhaj Sheikh Bashir Ahmad, Qari Afzal Qadri, Maulana Muhammad Riaz Kharal, Syed Tajammul Hussain, Mehmud Alam Jat, Sahibzana Arif Hussain Bukhari, Mufti Naseerud Din, Muhammad Iqbal Sherwani, Syed Ehsan Ali Shah and Mumtaz Hussain Gondal promised their full cooperation to the district administration.

Sahibzada Zahid Mehmud Qasmi said the code of ethics had been upgraded. He said a consensus draft had been sent to the Council of Islamic Ideology and the National and Provincial Assemblies for their approval.

Published in The Express Tribune, December 20th, 2013.