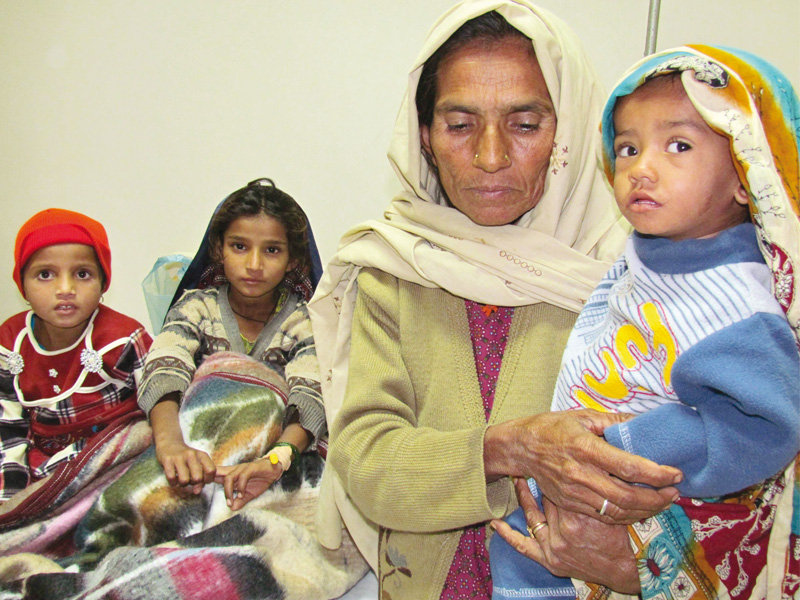 ---
KARACHI: The number of women opting for abortion is on the rise in Sindh - nearly 100,000 women had abortions in 2001 and the number rose to 174,908 this year.

These statistics were shared by Dr Asif Wazir of the Population Council during a seminar and capacity-building workshop for the media, titled 'Role of Media in Social Change', at Marriott hotel on Wednesday. Despite the rise in numbers, complications after abortions are also on the rise as nearly 15 per cent of the women, who had abortions this year, died.

A recently concluded National Study revealed that the magnitude of post-abortion complications continues to be large and has, in fact, raised several folds since the last decade. Commenting on maternal health and mortality rates, Dr Wazir said that 390 out of 100,000 mothers die because of complications faced during child birth.




New jobs

If the population in the country continues to grow at the rate of 1.9 per cent every year, it will reach 245 million by the year 2030 and 302 million in 2050. This burgeoning growth means that Pakistani population is well ahead of replacement rates, which are two children to replace their two parents.

Although fertility has fallen from 6.5 births per woman in the 1980s to about 3.6 today, it remains higher than elsewhere in Asia. "With today's employment rate, an estimated 30 million or more jobs will need to be created in the next decade," said Dr Wazir.

Family planning

Family planning is perhaps the most neglected component of women's health in Pakistan, the speakers said. While contraceptive use rose sharply from 12 to 28 per cent between 1991 and 1998, it has hovered around 30 per cent since then.

Dr Ali Mir of the Population Council said that only 35 per cent women in the reproductive age were using contraceptives, which was the lowest when compared to other countries in the region.  Our public health system, apart from the Lady Health Worker Programme, has failed to prioritise the delivery of family planning services, he said. "Unless the health department comes on board and policies are not changed with every successive government, the situation will remain the same in the health sector." The organisers also showed a documentary in which ulema also endorsed birth intervals to ensure the well-being of both the mother and the child.

Role of media

In his speech on the role of media as an agent of social change, former senator Javed Jabbar said social change was a result of several factors, such as age group, ethnicity, diversity in terms of inter-marriages, innovative technology and the media.

He urged all media representatives to keep in mind all these factors and try to change mindset. "One can't say that it's [media] just about business because media content changes perception."

While defining a role of media as an agent of social change, he enlisted six points for disseminating information in a better way. Media should be a source of new, as well as, old information, he said, adding that the media should be a forum of dialogue and advocacy of different social issue. It should play a role as a monitor and a custodian while giving analysis, he added.

Published in The Express Tribune, December 12th, 2013.
COMMENTS (3)
Comments are moderated and generally will be posted if they are on-topic and not abusive.
For more information, please see our Comments FAQ