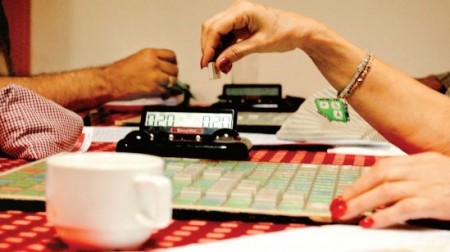 ---
KARACHI: Mohammad Inshal became Pakistan's first teenager to qualify for the main round of the World Scrabble Championship (WSC) in Prague on Wednesday.

Inshal is a part of the four-member Pakistan squad, which also includes national champion Waseem Khatri, Muhammad Inayatullah and Tariq Pervez.

While Khatri and Inayatullah are competing in the championship on Pakistan Scrabble Association's (PSA) quota of two players, Pervez and Inshal participated in the last chance qualifiers on Tuesday.

Pervez failed to progress but Inshal booked his place among the top players competing in the eight-round qualifying event.

Inshal is also the youngest player to qualify for the World Championship, where he will be competing against the top 100 players gathered in Prague for the four-day event.

Inshal finished the qualifying round on 17th position. He was just a spot behind England's Mark Myman, who won the world championship in 1993.

"We are very proud of Inshal," PSA vice-president Javaid Iqbal told The Express Tribune.

"Inshal has a bright future. He will later compete in the World Scrabble Youth Championship in Dubai as well. Pervez couldn't qualify for the main round, but he is very helpful to the other players. He will be there to support them."

Meanwhile, Waseem Khatri had tough luck in the opening rounds, according to Iqbal.

"Our main hope is Khatri. Inayatullah is also a very experienced player. He defeated an Oxford graduate in Malaysia earlier this year to win the title.

"But Khatri and Inayatullah take their time to warm up. Khatri performs better under-pressure, that's just his style. He bounces back every time."

Khatri, on the other hand, said that he will aim at finishing among the top 10 players in the world.

"I'm excited to compete in World Championship, but I'm also a little nervous," he said. "I'm participating in the world championship after two years."

New Zealand's Nigel Richards is defending his title while several former world champions are also in the race.

Published in The Express Tribune, December 5th, 2013.

Like Sports on Facebook, follow @ETribuneSports on Twitter to stay informed and join in the conversation.