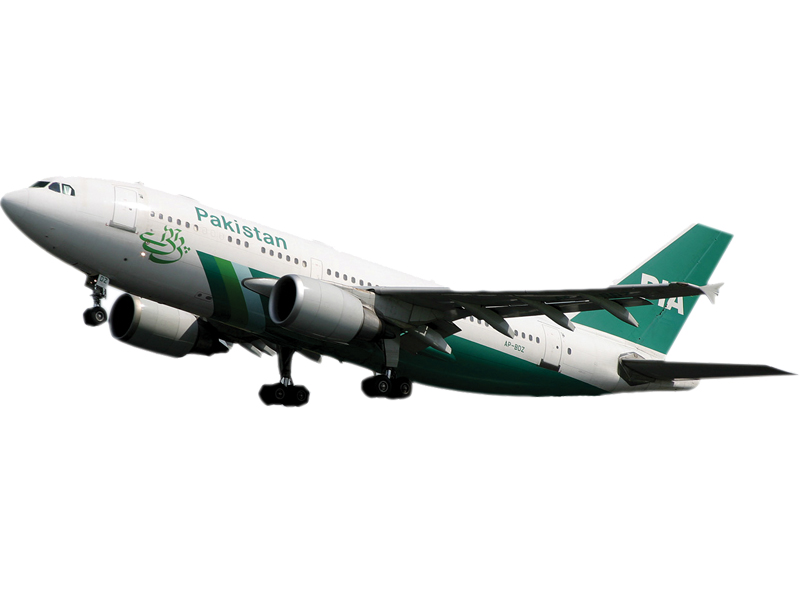 ---
ISLAMABAD: The government on Tuesday approved Pakistan International Airlines request to acquire five aircraft of European make on lease, aimed at cutting the financial losses of the state-run entity whose accumulative losses increased to Rs267.8 billion till September this year.

The decision was taken by Economic Coordination Committee of the Cabinet, headed by Finance Minister Ishaq Dar. However, the ECC turned down the PIA's request for another five aircraft that the national flag carrier also wanted to obtain on lease.

It also approved providing sovereign guarantees for obtaining $150 million loan for repairing Boeing 777 aircraft and extended the existing guarantees of Rs33.5 billion till end of current financial year 2013-14.

The PIA management had shortlisted ten A319/320 aircraft on their combined score tabulated on their financial and technical parameters. According to a handout of the Ministry of Finance the remaining five aircrafts were rejected because of their low combined score.

The PIA had emphasized that it needed at least 10 aircraft to prop up revenues and cut financial loss. The PIA's board of directors had approved acquisition of six Airbus-320 and four A-319 aircraft on dry lease.

According to third quarter financial report of the PIA, the entity's liabilities have increased to Rs267.8 billion by end-September. Minister of State for Privatization, Khurram Dastgir Khan has recently said that the corporation was causing Rs72 billion per annum losses.

The Secretary Aviation Imran Ali Gardazi claimed in front of the ECC that last month the PIA management had reduced losses from Rs3.3 billion per month to Rs1.5 billion.

The ECC directed that the lease period of the present four aircraft hired on wet lease may be extended so that a pool of at least ten aircraft could be maintained. The ECC also authorized PIA to initiate bidding for tender of additional five aircraft which may be inducted by June 15, 2014.

The Finance Minister observed that the finalization of this lease by PIA will not only rehabilitate its international credibility but also improve its image.

The Secretary Aviation informed ECC that after approval of Rs16 billion bailout package in July this year PIA was able to add six additional aircrafts which raised the number of operational aircrafts from 20 to 26. This, he said had increased schedule integrity and no complaints of delay was reported during Hajj operations which was smooth after many years.

The ECC approved providing guarantees to Exim Bank of USA and Islamic Corporation of Insurance and Export Credit (ICIEC) for providing $150 million financing for servicing and repairs of nine Boeing 777 aircraft. However, the approval was subject to clearance of financing terms by the Finance Division.
COMMENTS (16)
Comments are moderated and generally will be posted if they are on-topic and not abusive.
For more information, please see our Comments FAQ