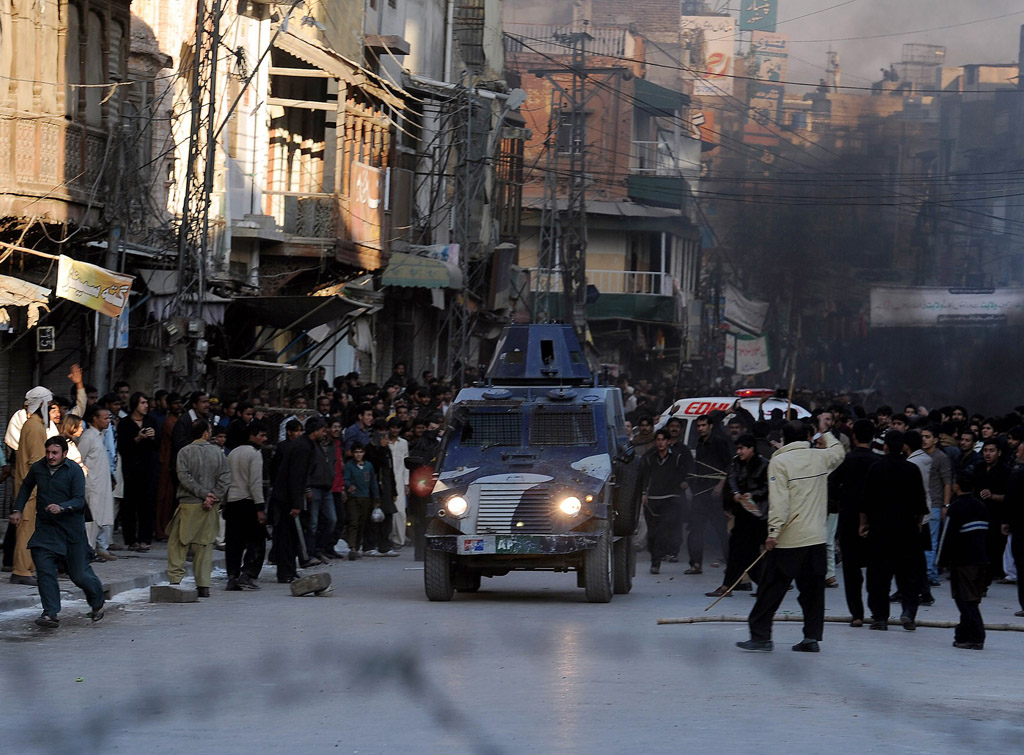 ---
LAHORE: The Fact Finding Committee's (FFC) report on sectarian clashes in Rawalpindi revealed that there was a lack of coordination between police and Rangers, Express News reported on Monday.

After investigating the crime scene and recording statements of around 150 people, the committee has finalised its report. The team also used footage from security cameras to aid their investigation.

The FFC was led by the Chief Ministers' Inspection Team head Najam Saeed and includes Secretary Prosecution Nadeem Irshad Kiyani and Additional Inspector General (investigation) Muhammad Amlesh.

The report also stated that the Muharram procession reached the location of the clashes earlier than it was scheduled to.

Background

On November 15, sectarian clashes had erupted at a procession near Fawara Chowk, marring an otherwise peaceful Ashura.

The clashes left at least 11 people dead and over 78 injured.

The government had also imposed a weekend long curfew in the city following the clash in which unidentified people had taken guns from security officials, positioned for the security of processionists, and opened fire.

Unidentified people had also set a portion of the cloth market in Raja Bazaar on fire.

Law Minister Rana Sanaullah had said on November 18 that the Fact Finding Committee would fix responsibilities on who showed criminal negligence on the day. He had also said that it would review the duties of commissioner, City Police Officer, District Coordination Officer and other police officers.
COMMENTS (13)
Comments are moderated and generally will be posted if they are on-topic and not abusive.
For more information, please see our Comments FAQ