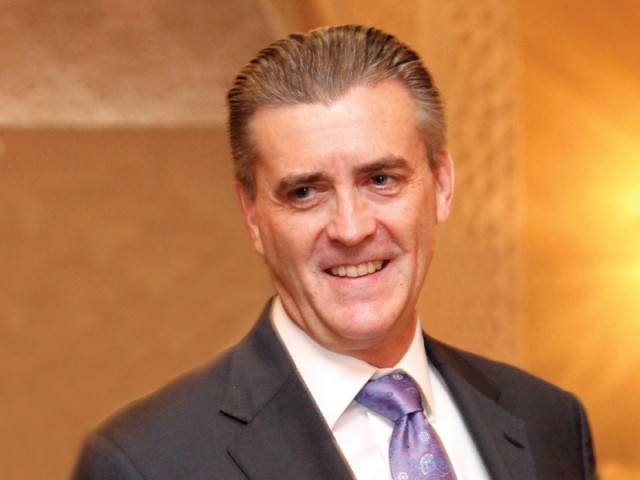 ---
KARACHI:



US Ambassador Richard Olson was full of praise for the alumni of US exchange programmes in Pakistan as he highlighted the work being done by them to bring about positive change in society.




Speaking at a reunion of more than 600 alumni from Sindh and Balochistan, organised by the Pakistan-US Alumni Network (PUAN) and the US Consulate General, the ambassador reflected on how the work being carried out by these individuals was making a difference to people's lives.




In his address, Olson was careful to steer away from the controversial topics of the US-led drone strikes, focusing on the alumni and their accomplishments instead. "From conducting workshops on conflict resolution to organising seminars on violence-free societies, you [alumni] are creating positive change in Pakistan and influencing society for the good of all." He added that the interactions of students from both countries had created mutual respect and allowed them to see each other in a new light. He cited an example of an exchange programme through which 31 women from rural areas had been given nurses' training which had empowered them to positively affect their societies.

The conference comprised students, from different cities and villages, who had participated in 15 exchange programmes. Stephen Eric, a resident of Jacobabad who had arrived in Karachi for the conference on Saturday morning, danced happily to the tune of Jugni, being played by the singer, Saleem Javed. "I had participated in an English language programme for two years, which certainly improved my language skills."

Another participant, Naureen Lehri, a resident of Quetta, too shared her success story. She had participated in the International Visitor Leadership Programme (IVLP) in January 2011, under which she was taken to the Washington DC, North Carolina and other cities where she interacted with residents as well as bureaucrats. Lehri smiled as she reminisced about her experiences from the trip and the hospitality she had received from all quarters. "We even raised the issue of drones there. The politicians were unrelenting but the general public had a very apologetic attitude."




A student of Karachi University's Library and Information Sciences, Soonh Rustani, had studied at the Pennsylvania University for a semester as part of an exchange programme.

"I realised that the education systems were completely different. There is more emphasis on practical information. I will never forget the experience."

At the reunion, the alumni shared their success stories, gave presentations on the work they were currently undertaking and interacted with their peers. Comedian Danish Ali kept the audience entertained with his slapstick comedy while singer Saleem Javed had the participants swaying to his catchy tunes.

Published in The Express Tribune, November 24th, 2013.