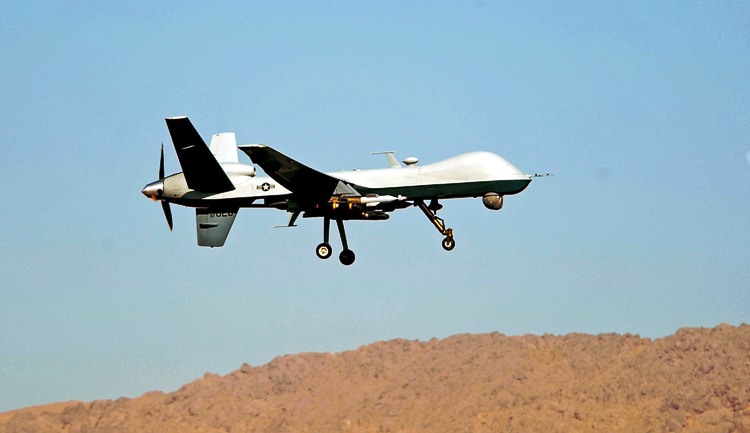 ---
ISLAMABAD:



Pakistan sought an immediate end to the US drone strikes in the tribal areas after a report by Amnesty International declared that the CIA-led campaign is tantamount to war crimes.




"In view of the government's stance and growing international public opinion, it is our expectation that the drone strikes must come to an end," said foreign ministry spokesperson Aizaz Ahmed Chaudhry on Tuesday, in reaction to the latest assessment by AI on drone attacks.

The report says US officials could be found guilty of war crimes and extrajudicial killings as the drone strikes have killed hundreds of civilians in Pakistan.




The report has detailed how civilians have been killed in US drone strikes in Pakistan, highlighting the cases of a grandmother who was killed as she was tending her farm, plus a strike on 18 labourers who had gathered after a long day at work.

Aizaz Ahmed Chaudhry told The Express Tribune that Amnesty International's report validated Pakistan's principled position against such strikes. "The report should be viewed in the context of the growing international public opinion regarding the legality of drone strikes," he added.

"Pakistan's leadership has conveyed its principled position to the US government at every level," he remarked.

Amnesty International's report was released a day before Prime Minister Nawaz Sharif is set to hold crucial talks with US President Barack Obama.

Meanwhile, the United States denied that its drone strikes in Yemen and Pakistan infringed international law and said it did all it could to avoid civilian casualties. "We are reviewing these reports carefully," said White House spokesman Jay Carney. "To the extent that these reports claim that the US has acted contrary to international law, we would strongly disagree."

Published in The Express Tribune, October 23rd, 2013.
COMMENTS
Comments are moderated and generally will be posted if they are on-topic and not abusive.
For more information, please see our Comments FAQ