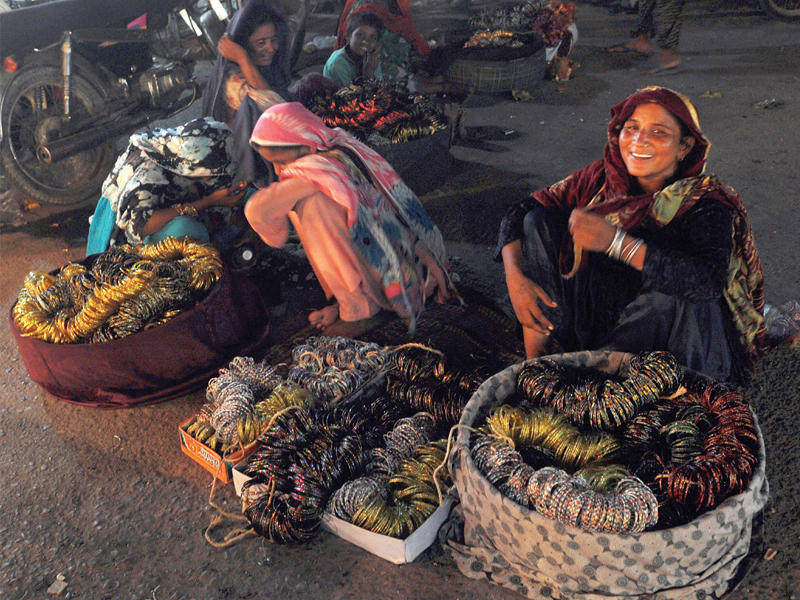 ---
KARACHI: Zahra Parveen, a home-based worker, remembers being paid merely Rs3 for every set of 300 bangles she made in a small, heated room in Hyderabad.

"I would spend hours in an airless room, and my hands would burn," she recalls. "And yet, this is what I would get in return."

Things did not get any better when Zahra moved to Karachi and started stitching shirts for men. She soon realised that she could not even afford to buy the shirts she, herself, had made - they were sold for hundreds, while she got only Rs10 for each.

Amber, another home-based worker, tells a similar tale. This resident of New Karachi and her four children spent the three days leading up to Eid stitching and putting beads on many a kameez. All hopes of a festive celebration were dashed when the contractor refused to pay the wages.

A day of note

Women like Zahra and Amber are not alone. They are not a rarity. They are joined in their plight by all those who are simply not recognised as workers by the state, despite their labour.




These people came together to express their woes on the International Day of Home-Based Workers, which was celebrated on October 20. The next day, a press conference, organised by the Home Based Women Workers Federation (HBWWF), was held at Karachi Press Club.

Zehra Khan, the general secretary of the federation, demanded the chief minister approve a policy regarding the recognition and rights of the home-based workers.

Jarring statistics

According to Khan, there are unofficially 2.6 million home-based workers in Sindh and most of them work under hazardous conditions. Furthermore, HBWWF figures reveal that across the country there are over 12 million home-based workers, out of which 80 per cent are women.

The work of these people is widespread — they craft bangles, stitch garments, embroider clothes, make surgical goods, sports equipment and packaging material.

In 2000, the Pakistani government agreed to a Kathmandu declaration, which called for a national policy on home-based workers but is yet to be implemented, said Khan.

Nasir Mansoor, a member of a trade union, said acceptance of home-based workers is essential and urgent, so that wages, especially those of women, can improve.

Published in The Express Tribune, October 23rd, 2013.