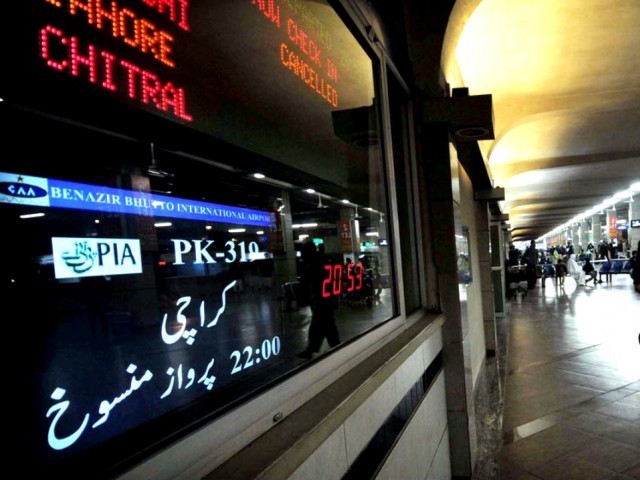 ---
MANILA: A survey conducted by an online travel company declared the Philippines' main Manila airport terminal as the world's worst for the second year in a row, with the Benazir Bhutto International Airport of Islamabad coming in fourth.

The third-worst was Calcutta, just edging out Islamabad, ahead of Paris Beauvais.

The website asked travellers to rate their experiences across four factors:

Comfort: crowded terminals or uncomfortable/limited seating
Conveniences: no 24-hour food options or nothing to do on a layover.
Cleanliness: dirty floors, bathrooms or food courts.
Customer Service: unfriendly staff or anti-airport sleeper policies.

Manila's crowded Terminal 1 was ranked by travellers as faring the worst in the world in all the above categories.

Reviews for Manila's Terminal 1 posted on the site mentioned "dilapidated facilities", dishonest airport workers -- particularly taxi drivers -- long waiting times and rude officials.

For Islamabad, a reviewer on the website remarks:

"Upright plastic lumbar devastating 'chairs' add to your foul mood after negotiating the carnage to actually end up in the departure lounge" - Col. Stewart.

Another disgruntled reviewer lamented the slow service and rude staff who kept quarrelling among themselves, ultimately resigning to the fact that Pakistan had a "sleeping government" and that "the situation can never be changed."

Worst Airports (Total by Votes)

1. Manila NAIA (Terminal 1)

2. Bergamo

3. Calcutta

4. Islamabad

5. Paris Beauvais

6. Chennai

7. Frankfurt Hahn

8. Mumbai

9. Rome Fiumicino

10. Los Angeles

The best rated airports were Singapore Changi, Seoul Incheon, Amsterdam Schiphol, Hong Kong and Helsinki Vantaa.