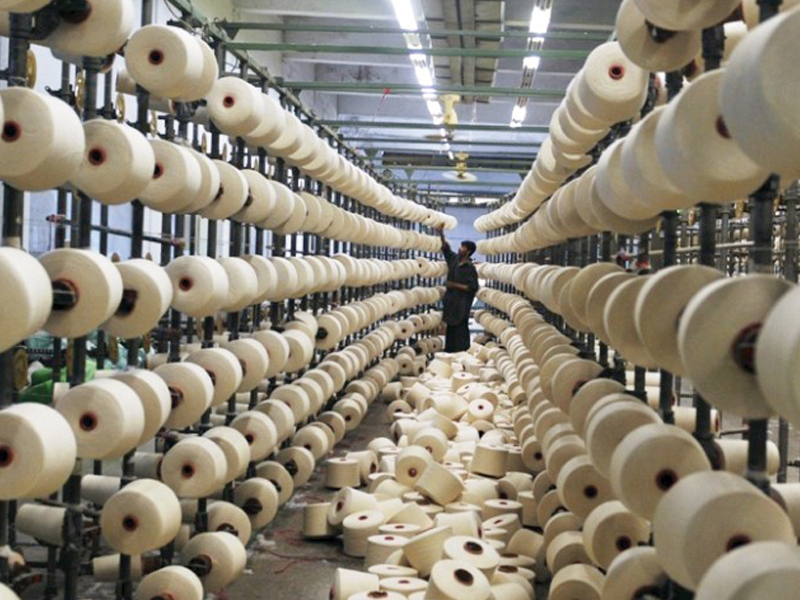 ---
ISLAMABAD:



The government has restructured the Pakistan Central Cotton Committee (PCCC) and ended the All Pakistan Textile Mills Association (Aptma)'s control of the committee.




In a meeting held on October 2, the Economic Coordination Committee (ECC) of cabinet expressed surprise that Aptma, a lobby of textile manufacturers, had complete control of the PCCC despite the committee being primarily a scientific research organisation for introducing new seed varieties and giving suggestions for protecting cotton crop from viruses, say sources.

The ECC, the apex economic decision-making body, was of the view that Aptma's influence over the PCCC did not seem appropriate in view of "non-technical nature" of nominees of the textile body. Moreover, there was already over-representation of Aptma in the cotton committee.

The ECC noted that Shahzad Ali Khan, an Aptma nominee, was appointed vice president of the PCCC, but his services as member and vice president were later terminated on the orders of the minister of textile industry as Khan was contesting the general election held in May.

The government asked Aptma several times to send three names for the post of vice president, but the association insisted on appointing Shahzad Ali Khan again. The government did not accept it because of "his performance".

Meanwhile, the Textile Industry Division has given charge of the post to the cotton commissioner, who will prepare the annual budget and look after day-to-day affairs of the PCCC.

The restructuring of the PCCC has already been delayed considerably because the plan submitted by a consultant hired on the recommendation of Aptma is lacking in the areas pointed out by a committee constituted by the ECC. Also, a revised version, whenever ready, will have to be approved by the PCCC.

In the meeting, the ECC stressed that progressive growers from Balochistan and Khyber-Pakhtunkhwa should be made part of the PCCC in an effort to give representation to these provinces. Apart from this, need was also felt for appointing an Aptma member on the committee.

The ECC agreed that the slot of vice president may be advertised in newspapers and an experienced and senior research scientist could be hired as recommended by the Planning Commission.

The reconstituted PCCC will now have 17 members including a member from each of the four provinces, the Aptma chairman and a nominee of the association. Other members of the committee include federal minister for textile industry, secretaries of the Ministry of Textile Industry, Finance, Planning and Development, National Food Security, Pakistan Agriculture Research Council Islamabad chairman, PCCC vice president, Karachi Cotton Association chairman, Pakistan Cotton Ginners Association chairman, Sindh agriculture secretary and Punjab agriculture secretary.

Published in The Express Tribune, October 10th, 2013.

Like Business on Facebook, follow @TribuneBiz on Twitter to stay informed and join in the conversation.