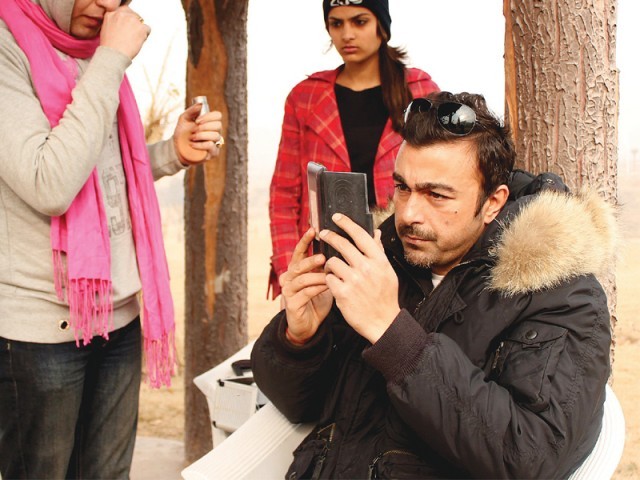 ---
One of the most highly-anticipated movies of this season, Bilal Lashari's venture Waar is scheduled to release in all major cinemas across Pakistan this Eidul Azha.

Waar is an action/thriller with a plot centering on counter-terrorism. The cast  includes a mix of industry veterans and some newcomers: Superstar Shaan plays the lead role in the movie, while Shamoon Abbasi, Hamza Ali Abbasi, Aisha Khan, Ali Azmat, Misha Shafi Kamaran Lashari and Nadeem Abbas Rana are also in the film.

Director Bilal Lashari said, "I know that the audience has been waiting to watch Waar for quite some time now. I am a perfectionist by nature and have been fine-tuning several aspects of the movie to make it a truly worth watching experience for the audience. My team and I have put our tears, blood and sweat in this movie to create a masterpiece and an entertaining piece of art. We have raised the bar of everything in this movie from cinematography to shooting to aesthetics and we hope that the audience will enjoy watching this movie just as much as we enjoyed making it."

This English-language film has been shot at various locations in and outside of Pakistan, from Lahore, to the beautiful hills of Islamabad and the breathtaking Swat Valley, where a major military operation was launched two years ago. Some parts of the film have also been shot in Istanbul, Turkey.

Here's the Twitter conversation about #Waar:


#Waar will release on 53 screens, biggest nation wide distribution for any film.80%of the film is in English and has been subtitled in Urdu.

— Rafay Mahmood (@Rafay_Mahmood) October 4, 2013
It's official. WAAR opens for the public this Eid ul Azha. Advance Booking opens sooner :)

— Bilal Lashari (@blashari) October 4, 2013
I know I said in a previous tweet that I was too broke to watch movies in the cinema, but will beg/borrow/steal to watch #Waar this Eid!

— Madeeha Syed (@madeehasyed) October 4, 2013
Was informed today by a fairly reliable source that Waar cost 18 crores. If so, there is no way it can ever recover its cost from Pakistan.

— Hasan Zaidi (@hyzaidi) October 3, 2013
for Waar i will willingly go to Atrium cinemas, traffic and parking blues shall be endured!

— Unberryin Heather (@ambreenhaider01) October 4, 2013
COMMENTS (26)
Comments are moderated and generally will be posted if they are on-topic and not abusive.
For more information, please see our Comments FAQ