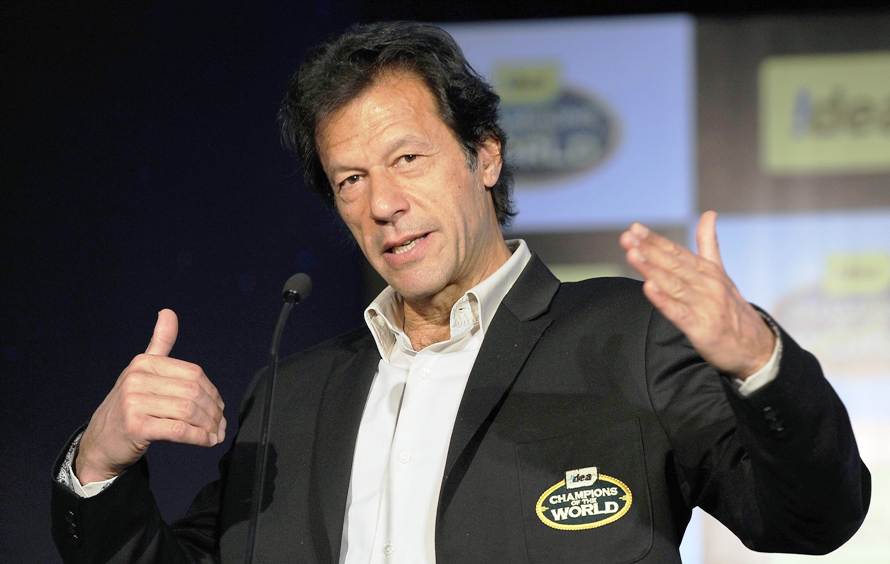 ---
Pakistan Tehreek-e-Insaf (PTI) chairman Imran Khan wants the Tehreek-e-Taliban Pakistan to open their office so that peace talks can progress, Express News reported on Wednesday.

Talking to media persons at Lady Reading Hospital (LRH) on Wednesday during his visit to inquire about the health of people injured in the twin suicide blasts, he further said that the government should also open an office for peace talks with the Taliban.

"At the All Parties Conference all the political parties decided to talk to the Taliban," Imran Khan reiterated.

"People  voted for PTI because they want peace," he said.

Commenting on the complexity of the situation, the PTI Chairman said nine years ago there was only one group of Taliban but now there are around 35 such groups. He argued that if the US could open offices for the Afghan Taliban in Qatar, why should Pakistan not do the same.

Khyber Pakhtunkhwa Chief Minister, Pervez Khatak, Speaker of the provincial assembly Asad Qaisar and others minister and workers of PTI were also present on the occasion.

PTI has come under a lot criticism since the Peshawar church bombing. Protests were taken out by the Christian community and their supporters against the PTI-lead K-P government's handling of the attack. The PTI Chairman was also criticized for his media talk in which he cited the possibility of a conspiracy against peace talks being the reason for the attack.

Responding to Imran's call for Taliban political offices, acting chief of the Awami National Party (ANP) Haji Adeel told Express News he was against the idea, although he did support peace talks.