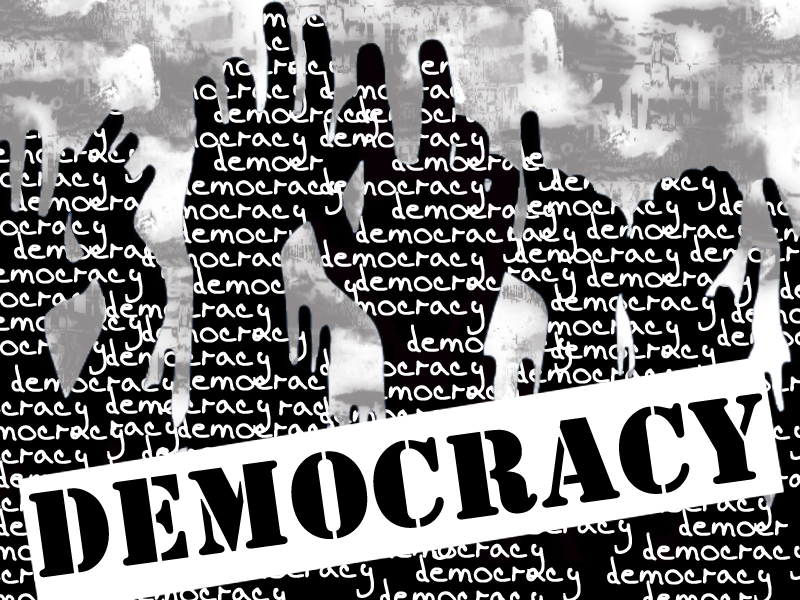 ---
KARACHI: Democracy is not the last or only form of governance - other forms, including autocracy or any type of rule, may be acceptable as long as the outcome is justice, opined Dr Ejaz Akram, who teaches religion and politics at the Lahore University of Management Sciences.

He was speaking at a two-day seminar, titled "Competing Approaches to Democratisation? Developing World and European Union in Comparison", organised by the Area Study Centre for Europe, University of Karachi (KU) in collaboration with the Hanns Seidel Foundation, Islamabad, at Marriott hotel on Tuesday.




The earliest phase of development in the West did not take place under democratic regimes, rather, often under autocratic regimes, Akram pointed out. "There are many definitions of democracy. Unfortunately, I have never seen the people rule - it's only the elite who rule in the name of the people." Akram also presented his paper on 'The 3Ds' - Democracy, democratisation and development in the developing world'.

The National University of Science and Technology's business school principal, Dr Ashfaq Hasan Khan, said that for the Western world, democracy meant national prosperity, however in case of Pakistan, it had emerged as a means of personal prosperity. Giving examples to explain his stance, he said that Pakistani political parties talked about democracy all the time but never implemented it in their own parties which they operated like private limited companies.

"How can democracy flourish in a country when it promotes the apna admi culture and apna admi is appointed on every key post?" he asked. The European Union has played a key role in reforming Pakistan's economy but no effort was made to reform the political system, he lamented.

Professor Aurel Croissant, of the Heidelberg University, Germany, spoke about the link between democracy, governance and development. He said that most of the developed countries were democratic but not all democratic states were rich. He reasoned that this was because the lesser developed democratic states were governed like dictatorships.

KU's Pakistan Study Centre's Dr Syed Jaffar Ahmed presented his research paper on "Democracy in Asia: A Case Study of Pakistan" at the occasion. Explaining his ideas, Dr Jaffar said that to be democratic in the true sense of the word, political parties in Pakistan needed to reform themselves. He stressed that the first step towards this reform would be to deweaponise all factions of society.

Area Study Centre for Europe's assistant professor, Dr Tasneem Sultana, observed that the external powers, in pursuance of their own interests, influenced the foreign policy and domestic affairs of undemocratic states but never pressurized the rulers to focus on institution building or democracy. The Western powers strengthened the dictators because it was easier to manipulate a single man rather than a group of parliamentarians, she claimed.

The director of the Area Study Centre for Europe, Dr Uzma Shujaat, in her introductory remarks said that democracy simply did not happen -- it was a long process which required dialogue as the fundamental core to cultivate change. She added that responsible governance required political will, effective institutions, professional officials and an informed, alert, and aroused civil society. More importantly, democracy may have its problems but it's better than any other form of governance, she remarked.

A large number of students, faculty members, delegates and experts from Europe and Asia attended the seminar.

Published in The Express Tribune, September 25th, 2013.