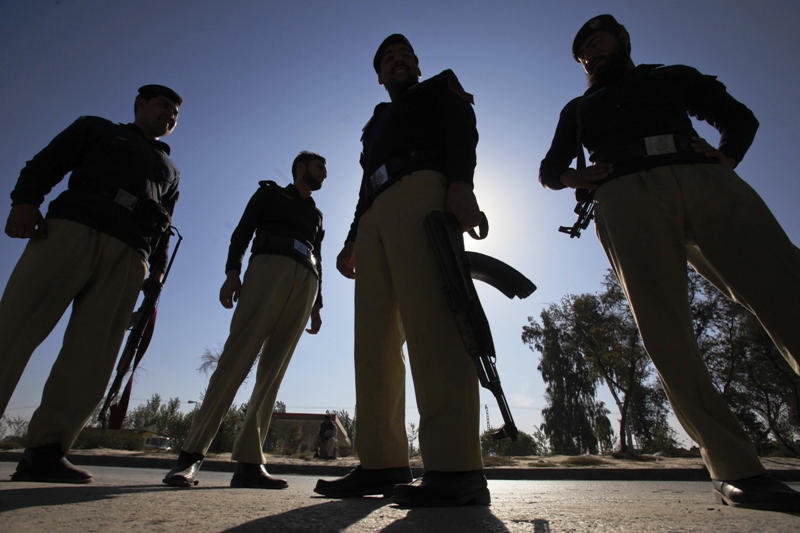 ---
KARACHI: The Supreme Court of Pakistan has ordered the police to arrest 33,000 fugitives present in Karachi, Express News reported on Friday.

The SC larger bench, headed by Chief Justice Iftikhar Muhammad Chaudhry, passed this direction during the hearing of the Karachi law and order case at the SC's Karachi registry.

The chief justice further said that police personnel from other parts of Sindh should be called in for assistance and agencies should be made a part of this mission.

Chief Justice Chaudhry also questioned why assets of the absconders were not seized.

Previous hearing

Yesterday - when the apex court resumed the hearing - it heard applications regarding arms smuggling, witness protection law and the overall security situation.

The chief justice had inquired from provincial advocate general about the overall law and order situation in Karachi, and progress made during the last three weeks.

AG Khalid Javed Khan said different steps including reshuffles were made in the department of police, who with the help of Rangers were actively making efforts, conducting operation to improve the law and order situation.

"The situation is changing now. Perhaps we are taking steps. The federal and provincial governments have expressed the resolve to improve the situation in the city," he said, adding the CCTV cameras were being made functional.

The apex court praised the steps taken by the government and noted that finally things had started changing and rolling. "Something in the police department has been removed," the bench remarked recalling that various officers promoted out-of-turn had been brought down to their original ranks following its order.
COMMENTS (10)
Comments are moderated and generally will be posted if they are on-topic and not abusive.
For more information, please see our Comments FAQ