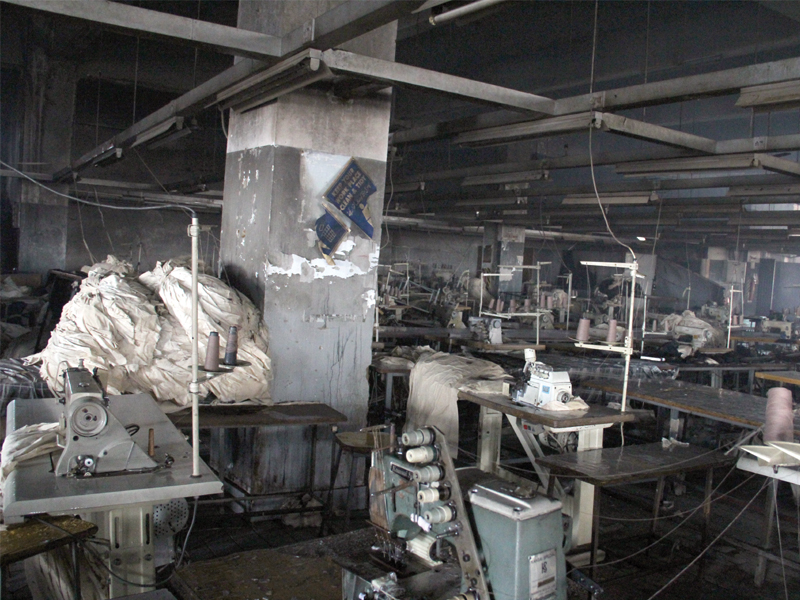 ---
KARACHI:



Several of the heirs of the Baldia fire victims are minors so the compensation they deserve will lie with the high court until they turn 18 years old.




An official of Sindh High Court will invest the money in profit schemes so when the children turn 18, they will receive their original compensation plus the profits it would have earned by then, according to an official of the commission formed by the high court in January this year. This commission worked under the supervision of Justice (retd) Rehmat Hussain Jaffery to disburse the money donated by the owners of Ali Enterprises, its German-based buyer KIK-Textilien and a local philanthropist.

"Many cheques have been deposited with the SHC Nazir because the legal heirs of many victims are minor," the official told The Express Tribune, adding that the money will be disbursed when they come of age. "Till then the court's Nazir would invest this money in profit schemes, and would return the increased amount with profit."


A man pours water on one of the rescue workers at the factory a day after the fire. The men who went inside the upper floors came out short of breath. PHOTO: FILE



Of the total compensation money amounting to Rs 165.4 million the commission disbursed Rs164.3 million among the legal heirs of the victims and the survivors. According to the commission's report, each family of the 255 deceased were given Rs610,000 as compensation, while the 48 injured people were paid on the basis of three categories. Those who suffered from serious injuries were given Rs250,000 each and those who suffered minor injuries were given Rs125,000 each. Meanwhile, the two workers, who became permanently disable, were paid the compensation as those whose loved ones died.

'Missing' persons

There are, however, several families that cannot claim even a single penny as their loved ones were never found. Elizabeth George is one such mother who prays at the Catholic cathedral for the eternal peace of all the deceased factory workers.




On the first anniversary of the country's worst industrial disaster, the mother observed the death anniversary of her 26-year-old son, an employee at the ill-fated factory, even though the family never found his body. The year-long disappearance of her young son, Saeed Munawwar, failed to quench the hopes of his ageing mother.

"Eight years ago, Saeed decided to stop studying anymore and started working at Ali Enterprise to share his mother's burden of our maintenance and education," his 24-year-old sister, Maria, told The Express Tribune. Saeed was the youngest among three siblings - two brothers and sister - and the only bread-winner for the bereaved family, which now finds it hard to make both ends meet.

"The authorities conducted DNA-matching tests twice but they failed to establish parentage with any of the 17 bodies," she explained. "We even had a dispute with another family, who claimed one of the bodies, but we believed it was Saeed's."




When the DNA tests failed to match, the authorities went ahead and buried 25 unidentified bodies. For these families, it meant no compensation claim.

"We did not miss a single press conference or a court hearing," Maria pointed out. "Still nothing has happened. Neither have the bodies been identified nor has the government paid us any compensation."

Published in The Express Tribune, September 11th, 2013.