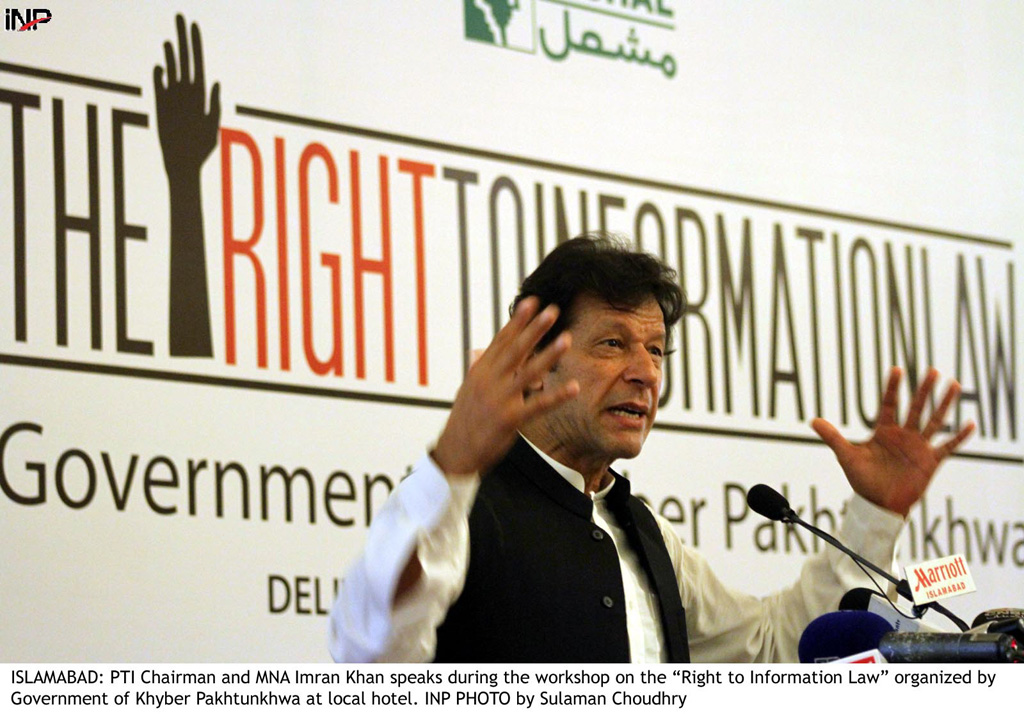 ---
PESHAWAR: Participants at an awareness seminar on Tuesday demanded the Right to Information (RTI) Ordinance be extended to divisional headquarters, Provincially Administered Tribal Areas (Pata) and Fata as well.

A seminar titled 'Right to Information Legislation in Khyber-Pakhtunkhwa (K-P) and Way Forward' was arranged by the non-governmental organisation, Centre for Governance and Public Accountability (CGPA) in collaboration with the Centre for Peace and Development Initiative (CPDI).




Addressing participants on the occasion, chief guest K-P Information Secretary Azmat Hanif Orakzai said, "Access to information is the basic right of every citizen which will be ensured by the implementation of the RTI law in K-P."

The secretary added the ordinance was promulgated keeping in view general practices at the international level, adding credit goes to the Pakistan Tehreek-e-Insaf (PTI)-led government for making an important legislation under global commitments and constitutional requirements.

Orakzai reiterated the K-P government's commitment to implementing the RTI Ordinance, 2013 in its true spirit. "As the next step, the provincial government wants to spread awareness regarding RTI to divisional and district levels," he said.

Orakzai explained the contents and provisions listed in the ordinance and answered various questions put forward by representatives of civil society and media persons.

He informed the K-P Information Commission will soon be established under the ordinance, while public information officers would also be appointed by each government department to cater to information requests.

In his address, CGPA Executive Director Zahoor Ahmad highlighted the role of the civil society and media in creating awareness about the RTI ordinance among the masses.

Various other speakers suggested that since the law would enable people to get access to documents of public sector institutions, it should also be extended to Pata and Fata. Though Orakzai agreed with the suggestion, he said the ordinance will not be implemented in Pata, Fata, federal public institutions and line agencies.

The Right to Information Ordinance, 2013 was promulgated on August 13 in an attempt to keep the running of government machinery transparent and make public records easily available.

Published in The Express Tribune, September 4th, 2013.