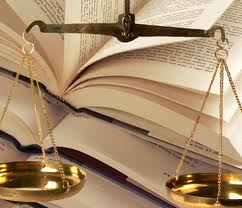 ---
LAHORE:



Anti-Ahmadi groups are planning to hold up to 10 conferences in the first week of September to mark the passage of the Second Amendment to the Constitution on September 7, 1974, when Ahmadis were declared to be non-Muslims in Pakistan.




The day is celebrated every year by anti-Ahmadi groups, but the number of events planned in Lahore this year far surpasses previous years, said members of the Ahmadi community.

Ziaul Haq Naqshbandi, spokesperson for Tahaffuz-i-Namoos-i-Risalat Mahaz, said that he was heartened by how many groups were planning to mark the day. "Seeing the number of Khatm-i-Nabuwat conferences this year ... it seems that the lovers of the Prophet Muhammad (peace be upon him) have joined hands against those trying to negate the concept of the finality of the Prophet. Soon, there will be a time when there is no room for apostates."

These Khatm-i-Nabuwat conferences usually consist of various maulvis giving speeches calling for social boycott of Ahmadis, their removal from Sunni Muslim neighbourhoods, and even for their murder as a source of blessings from Allah.

Munawwar Ali Shahid, a member of the Ahmadi community in Lahore, told The Express Tribune that almost 40 years since the anti-Ahmadi riots that preceded the passage of the Second Amendment, this was perhaps the worst time for the community in Lahore.

Referring to the 1974 riots, he said: "We were boycotted, our worship places and houses were destroyed. All sorts of damage was done. The current surge in anti-Ahmadi feeling is reminiscent of that atmosphere in 1974."

Shahid said that a number of trumped-up cases had been registered against Ahmadis at police stations in Lahore this year. He added that the security agencies should make sure that there are no hate speeches against Ahmadis at the conferences to be held in September. He said Ahmadis wished to live in peaceful co-existence with everyone.

September events

Posters and banners for the various anti-Ahmadi conferences are being put up across the city, particularly on the backs of rickshaws. The second annual Marzaki Tahaffuz Khatm-i-Nabuwat conference is to be held at Markazi Jamia Masjid Kanzul Iman, Johar Town, from 9.30pm on September 7. Organised by the Muhafizan Khatm-i-Nabuwat, the conference will feature Muhammad Azam Ali Naeemi as chief guest and Mufti Munibur Rehman, Allama Ghulam Rasool Qasmi and Dr Amir Liaqat Hussain as speakers.

The Difa-i-Sahaba and Difa-i-Pakistan Conference by the Ahle Sunnat Wal Jamaat (formerly known as Sipah-i-Sahaba) will take place on September 6 at Nasser Bagh from 11am. ASWJ chief Maulana Ahmed Ludhianvi will address the conference. The other speakers will include Maulana Mufti Muhammad Hassan, Dr Khadim Hussain Dhillon, Maulana Abdul Raoofi Farooqi, Maulana Muhammad Muavia Azam and MPA Maulana Muhammad Ilyas Chinioti.

The second annual Tajdar Khatm-i-Nabuwat Conference is scheduled for September 7 at Aiwan-i-Iqbal after Maghrib prayers. It is being organised by the Fidayeen Khatm-i-Nabuwat Pakistan. Hafiz Khadim Hussain Rizvi will preside over the conference. Literature on the topic will be available at a 50 per cent discount.

A mehfil-i-naat will be held at Niazi Adda, Ashraf Pehalwan Chowk, after Isha prayers on September 2. It will be presided over by Hazrat Khawaja Soofi Muhammad Anwar Madni, who, according to the poster for the event, has the credit of painting the Gumbad-i-Khizra, the green dome of the Prophet's (pbuh) tomb.

The Historic Azeemush Shan Khatm-i-Nabuwat Conference will take place at Jamia Ashrafia, Muslim Town, after Maghrib prayers on September 5. Among the prominent participants will be Maulana Abdul Majeed, Fazalur Raheem and Mufti Muhammad Hasan.

A Khatm-i-Nabuwat Conference will take place at Jamia Masjid Jamiatul Quresh, Janaz Gah, after Isha prayers on September 7. The participants will include Allama Raza-i-Mustafa and Dr Raghib Hussain Naeemi.

Hafiz Abdul Ghaffar Al Madni will give a special sermon after Friday prayers on 'Why Ahmadis are outside the pail of Islam' at Markaz Ahle Hadith, Allama Ahsan Hospital, Ghoray Shah Road. The sermon is being organised by Jamiat Ahl-i-Hadith.

A mehfil-i-naat on Jashn-i-Masoom (pbuh) will be held at Jamia Masjid Noori, City Railway Station, on September 5. It will be presided over by Pir Syed Muhammad Usman Noori, caretaker of the Dargah Chak Sada Sharif in Gujrat. Mufti Muhammad Ramazan Sialvi will also speak at the event.

A Tahaffuz Khatm-i-Nabuwat Conference will take place at 1pm on September 7 at Aroosa Banquet Hall, Shahdara Chowk. It is being organised by Tehrik-i-Tahaffuz Khatam-i-Nabuwat Pakistan and will be presided over by Sahibzada Hafiz Naseer Ahmed Qadri. Allama Hafiz Khan Muhammad Qadri will be among the speakers.

Published in The Express Tribune, September 2nd, 2013.