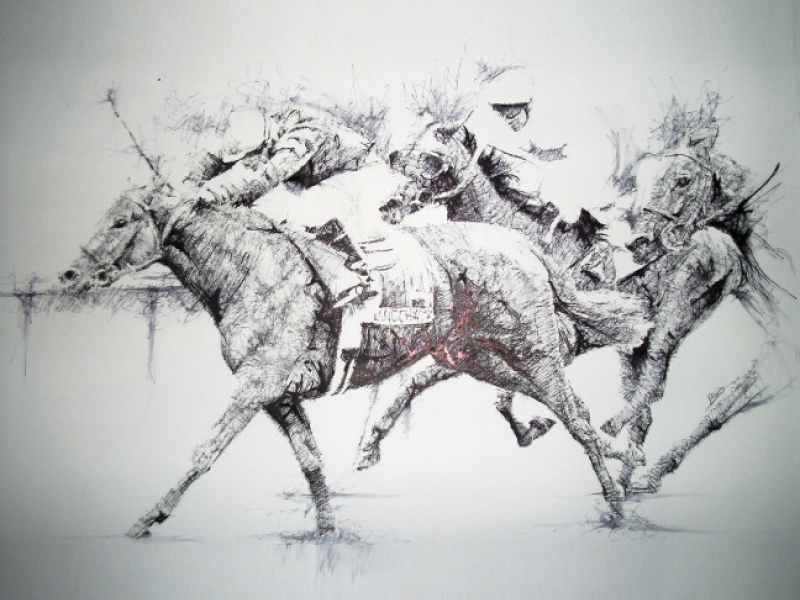 ---
LAHORE:



Bilal Ashraf Butt, a Pakistani artist living in Cairo, on Monday exhibited his art pieces for the first time in Pakistan.




The exhibited work consists of portraits and fashion illustrations created with black ink.

Butt plans to display his work at several art galleries of the city.

Butt said he was inspired by the work of artists like Franz Kline, Antonio Lopez and David Downton.

"To me, black ink symbolises mistakes as well as excellence," he said.

Butt said that he had worked with water colours but was always inclined towards black ink applied with brush and pen.

He said he had drawn inspiration from several Chinese artists who also used black ink.

He said he had tried to depict various moods through shades of black on a white canvass.

Butt said, "My work is at once fierce and careful, spontaneous and planned, intense and deceptively subtle, like the contrast between black and white."

Sanam Taseer, the curator and owner of the Drawing Room art gallery, said, "Butt's work is reminiscent of old masters. It brings one back to basics."

Jamil Ahmad, of the Hamail Art Gallery, said, "Butt has developed his own style of using black pen and ink. He does not let colours dominate his art."

Bilal was born and raised in Dubai. He graduated from Pakistan Institute of Fashion Design in 2000 and is working as a freelance painter and an art consultant at the Institute Technique De La Mode in Cairo.

"Egypt had a strong influence on my personality. It was there that I began exploring art," he said.

Published in The Express Tribune, August 13th, 2013.
COMMENTS
Comments are moderated and generally will be posted if they are on-topic and not abusive.
For more information, please see our Comments FAQ