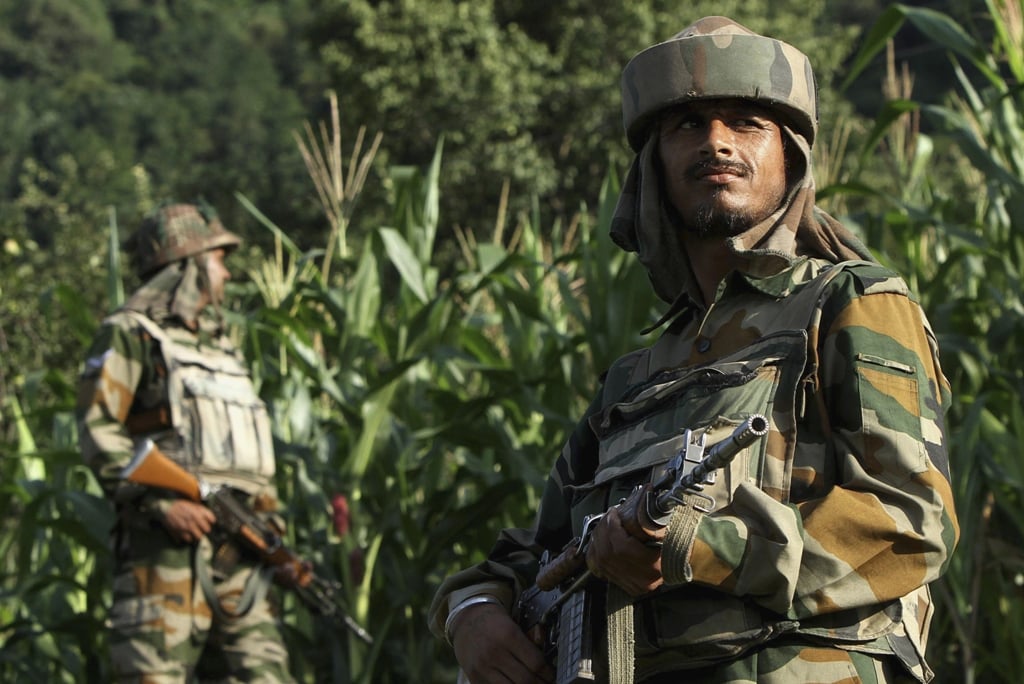 ---
MUZZAFFARABAD: Pakistan accused India on Monday of killing a civilian with "unprovoked firing" in Kashmir in the latest in a series of recent clashes in the disputed Himalayan region.

Tensions have flared again in the heavily militarised Kashmir valley with the nuclear-armed neighbours accusing each other of cross-border firing.

The latest incident took place when "Indian troops resorted to unprovoked firing in the wee hours Monday" in three areas along the de facto border known as the Line of Control (LoC), a military official said.

"Pakistani troops effectively responded to Indian firing," he said, adding that one civilian was killed "due to unprovoked Indian shelling".

The prime minister of Pakistan-administered Kashmir, Chaudhry Abdul Majeed, led a 400-strong protest march to the UN observer mission in Muzaffarabad to demand action to restore peace.

"It is responsibility of the UN observer mission to keep peace in Kashmir," he told protesters.

"They should fulfil their responsibility by playing a role to stop shelling from India and restore calm in the valley."

Indian Defence Minister A K Antony on Thursday hinted at stronger military action along the LoC after Delhi accused Pakistan's army of involvement in a deadly overnight ambush that killed five Indian soldiers last Monday.

Prime Minister Nawaz Sharif tried to ease tensions with India by urging both sides to work swiftly to shore up a 10-year ceasefire threatened by the recent attacks.

On Sunday, Pakistan accused India of firing on border posts in Kashmir and neighbouring Punjab province.

The picturesque Himalayan territory of Kashmir is divided between India and Pakistan by the UN-monitored LoC, but is claimed in full by both countries.

A deadly flare-up along the LoC in January brought peace talks to a halt.

They had only just resumed after a three-year hiatus sparked by the 2008 attacks in Mumbai that killed 166 people. India blamed Pakistani militants for the attack.

More than a dozen armed groups have been fighting Indian forces since 1989, demanding independence for Kashmir or its merger with Pakistan.

India and Pakistan have fought three wars since their independence from Britain in 1947, two of them over Kashmir.