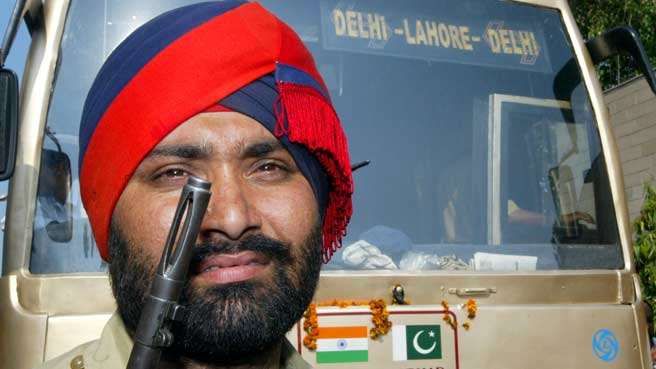 ---
NEW DELHI, INDIA: The Lahore bound bus, Dosti bus, which was on its way from New Delhi before being stopped by protesters in Amritsar, safely arrived at its destination in Pakistan on Friday, Express News reported.

Protesters in New Delhi have taken to the streets to voice their anger over the murder of five Indian troops in an ambush near the Line of Control on Monday. The protesters blame the attack on Pakistan, which has categorically denied any part in the incident and rejected the allegations at all levels.

Express News correspondent Mian Aslam reported that around 250-300 civilians surrounded the bus carrying 14 passengers at Amritsar and kept protesting for at least half an hour.

On arriving in Lahore, the bus driver was quoted as saying, "It's no big deal really. The bus was simply stopped for a little while, that's it."

However, the protest did create panic amongst some of the passengers, who were told by the driver and a security guard inside that the situation was not dangerous and that the bus had been safely locked from inside.

Ultimately, Indian security forces arrived to clear the area and let the vehicle on its way.