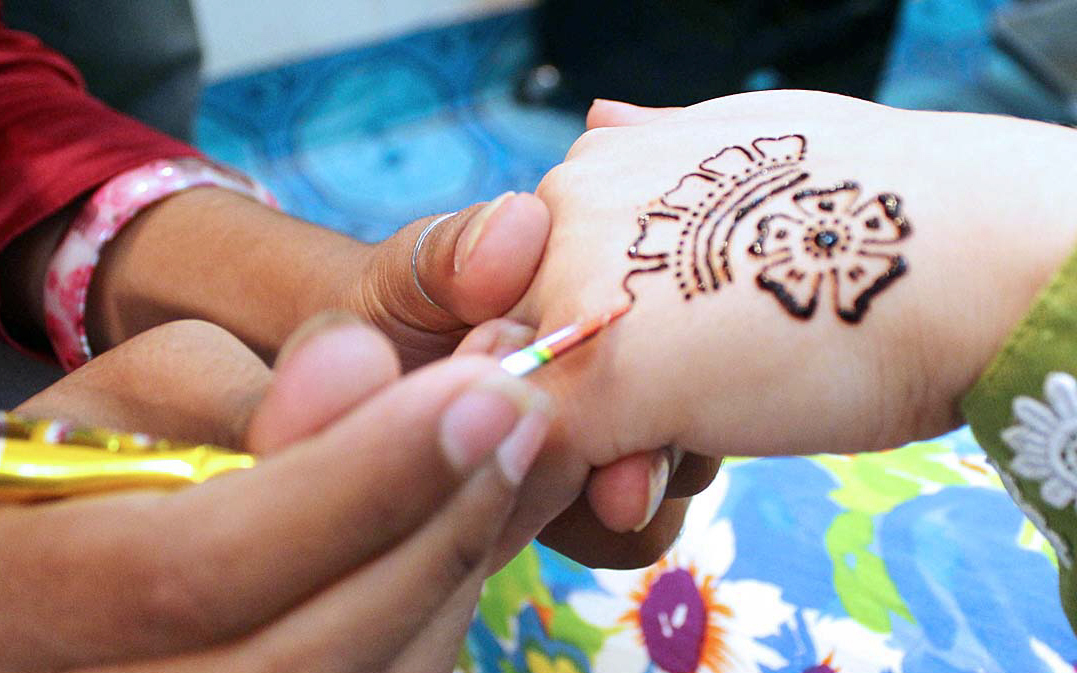 ---
ISLAMABAD:



Amna is four-years-old. She wants to celebrate Eid with her two-and a half-year-old sister, but can't, because the toddler is admitted at Pakistan Institute of Medical Sciences (Pims) with a chest infection.




"I want to go Eid shopping with my sister, and get henna applied on our hands and buy colourful bangles, but the doctors say no," an upset Amna told The Express Tribune.

Her mother Nazia said, "Amna is too young to understand the nature of her sister's illness. I'm trying to explain to her that we will have to celebrate Eid in the hospital this year as her sister is seriously ill."

The family hails from Chakwal and has come to Islamabad for their daughter's treatment.

"As we do not have any relatives or friends in Islamabad or Rawalpindi, we will celebrate Eid in the hospital with other patients and the hospital staff," she said.

She said her first priority is to tend to her sick daughter rather than go for Eid shopping.




Mohammad Azmat, 35, recently underwent surgery and is admitted in the Pims surgical ward. He regularly offered Eid prayers at Faisal Mosque, but this year will be different.

"On Eid day I want to take a bath, wear new clothes and go pray in Faisal Mosque, but I know I can't because of my condition," said Azmat.

He felt bad for 'ruining' Eid festivities for his family members who are with him at the hospital, tending to his needs.




Gul Faraz, an attendant for a patient, said, "On this Eid, all I want is for doctors and nurses to treat my brother well. I don't want to see him suffer on the day of festivity."

Waheed, whose mother is admitted in the surgical ward of Polyclinic Hospital, says "the thing I will miss the most this Eid will be my mother's hand-cooked 'Sawaiyan'. But he says he will truly celebrate Eid the day her mother is back home having fully recovered from her illness.

He said he will not go home on Eid and will spend it sitting next to his mother and looking after her.

Shahid, whose wife is admitted at polyclinic, said the hospital management has not made any special arrangements for people who will be spending Eid at the hospital.

He said there is no place where he or his wife can bathe on Eid.

Talking to The Express Tribune, Dr Mohammad Haroon of Pims and Polyclinic Hospital Spokesman Dr Sharif Astori said there are mosques inside the hospitals where all patients and attendants can offer Eid prayers.

They said the hospital administration provides special meals to all patients on Eid day and there are NGOs and philanthropists that distribute various other food items, gifts and sweets among the patients.

Published in The Express Tribune, August 9th, 2013.
COMMENTS
Comments are moderated and generally will be posted if they are on-topic and not abusive.
For more information, please see our Comments FAQ