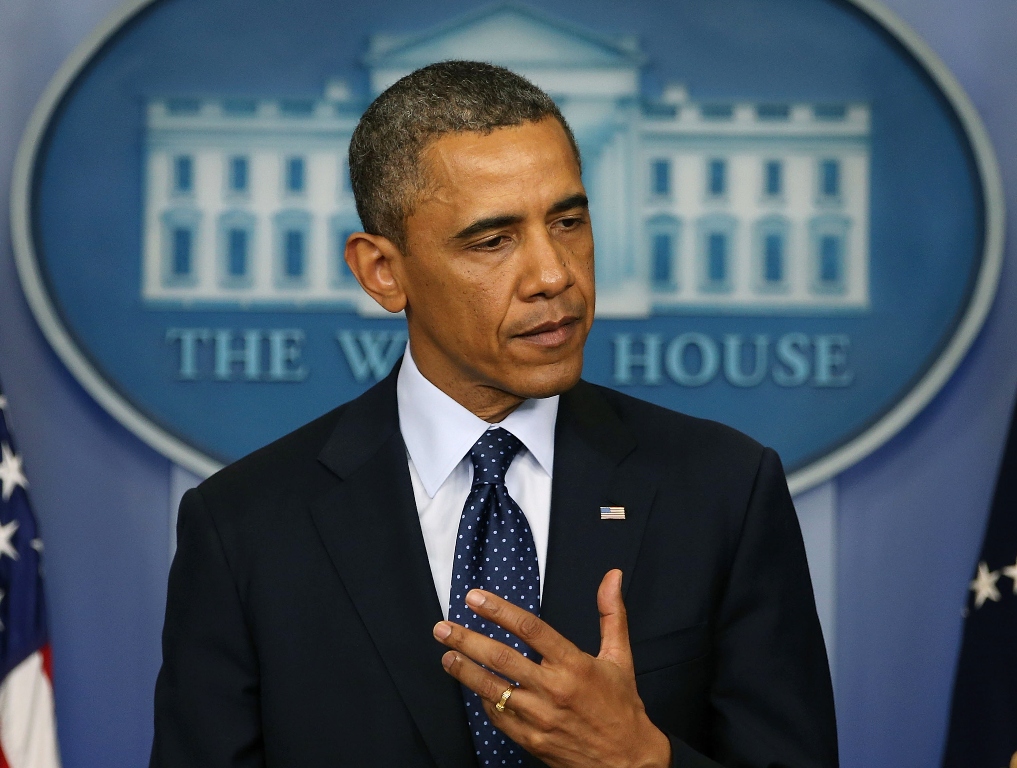 ---
WASHINGTON: US President Barack Obama has cancelled a meeting with Russian President Vladimir Putin scheduled for next month in Moscow, the White House said on Wednesday.

The Obama administration has repeatedly expressed disappointment after Moscow granted temporary asylum to former US spy agency contractor Edward Snowden, rejecting US pleas to hand him over to face criminal charges including espionage.

The White House, in a statement, said it valued "achievements made" between Russia and the United States, but cited a "lack of progress" on a host of other issues "such as missile defense and arms control, trade and commercial relations, global security issues, and human rights and civil society."

"Russia's disappointing decision to grant Edward Snowden temporary asylum was also a factor that we considered in assessing the current state of our bilateral relationship," the statements said.

Obama plans to add a stop in Sweden as part of this travels to the G20 summit in early September, a White House official said.

On Tuesday, Obama confirmed that he would go to Russia this
fall for a G20 summit in St Petersburg, Russia, but said he was
"disappointed" with Moscow's decision on Snowden.

In a talk show on television late Tuesday night, Obama accused Russians of occasionally displaying a "Cold War mentality".

Senator Charles Schumer praised Obama's decision to cancel
the bilateral summit with Putin.

"The President clearly made the right decision. President Putin is acting like a school-yard bully and doesn't deserve the respect a bilateral summit would have accorded him," the New York Democrat said in a statement.
COMMENTS (5)
Comments are moderated and generally will be posted if they are on-topic and not abusive.
For more information, please see our Comments FAQ