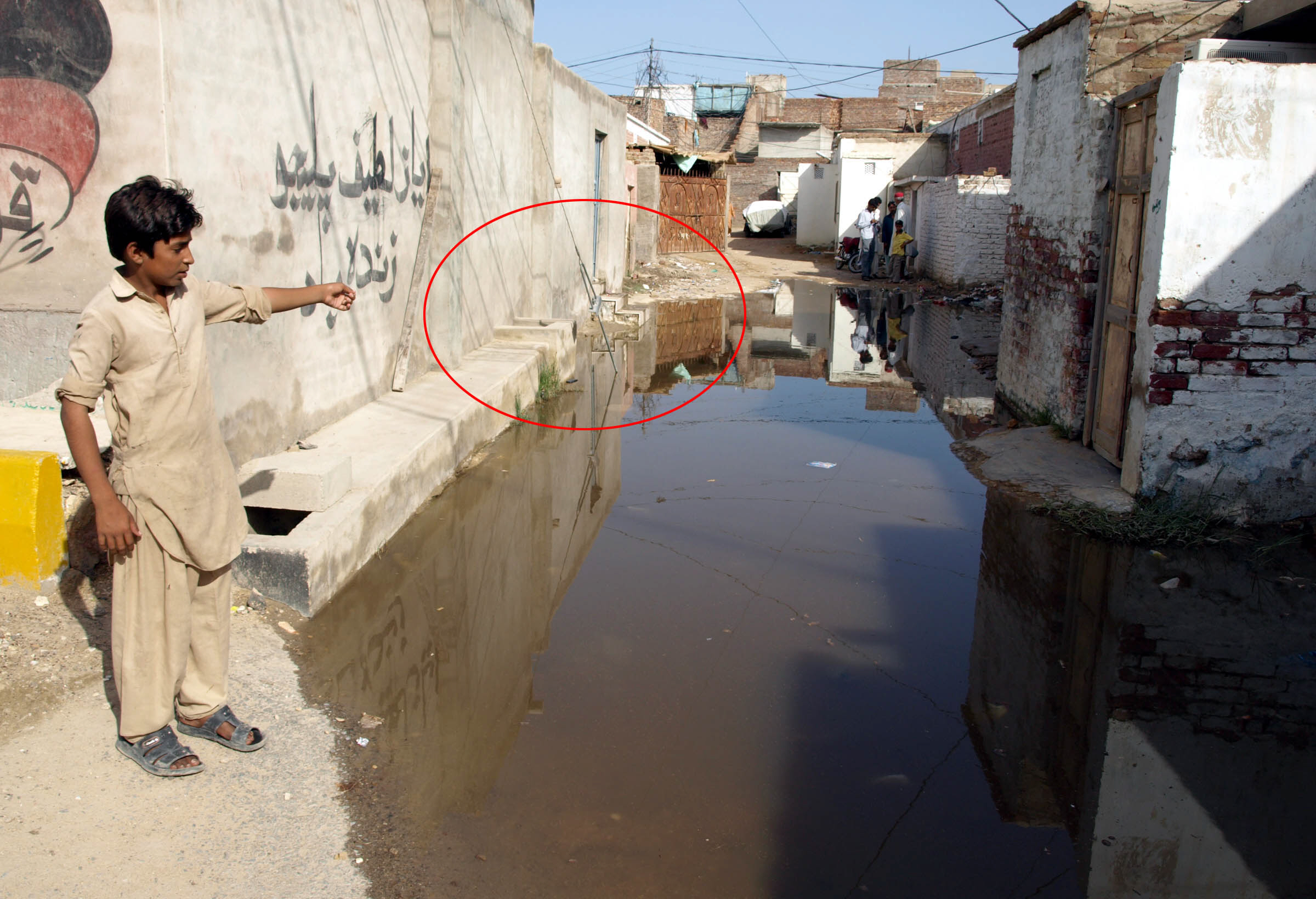 ---
HYDERABAD: The number of casualties because of rain-related incidents continues to rise as four children of a family were electrocuted to death on Monday.

Two sisters, Kainat and Sawera, and their cousins, Deedar and Iqbalan, were returning home after buying confectioneries in a poor neighbourhood, Junejo Colony, in Qasimabad taluka when the tragedy struck. They were wading through a water puddle on a street where a wire connected with an electric pole was anchored.

Ten-year-old Iqbalan became the first victim. She is believed to have touched the wire and through her the current passed into the water, electrocuting the other three children.




"We watched them convulse to their deaths but couldn't dare go into the water," said an elderly, Mohammed Suleman Junejo, who pulled out the bodies from the puddle.

Iqbalan, seven-year-old Kainat and six-year-old Sawera, died on the spot, while seven-year-old Deedar died at a private hospital.

The residents claim that they contacted the Hyderabad Electric Supply Company (HESCO) for help, but received no response. Despite the government's claim of having set up emergency cells, the district does not have a rapid action rescue force. Junejo said that they did not have any safety gear and used wooden sticks to form a hook to tug the children one by one.

Mournful scenes were witnessed at Civil hospital, where the bodies were brought for the post-mortems as the grief stricken parents sobbed over the loss of their innocent children.

The father of the two girls, Saajan Junejo, says the family will register an FIR against HESCO and WASA against criminal negligence.

Hyderabad Commissioner Syed Jamal Mustafa and HESCO chief Laiq Ahmed wasted no time to suspend sub-divisional officer Qasimabad Niaz Lashari and line-superintendent Riaz Arbab. Efforts to drain the stagnant rainwater from the inundated localities, however, fell short of claims. No action is taken against the WASA staff, which is responsible for the drainage.

Iqbalan and Deedar had come from Larkana with their mother for Eid.

The children will be laid to rest in their native village, Ghari Yaseen, Larkana. The FIR will be registered after the burial rites. Separately, a 30-year-old cattle breeder, Allah Ditta, was also electrocuted while herding his two cows in Tando Yousuf town. He survived the electric shock, but his cows died.

Published in The Express Tribune, August 6th, 2013.