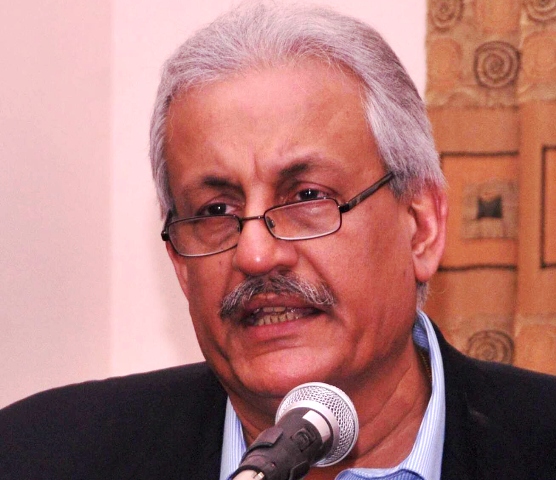 ---
KARACHI: The Pakistan Peoples Party (PPP) has expressed discontent over Petroleum Minister Shahid Khaqan Abbasi's recent statement about reversing the gas distribution formula.

Abbasi on Saturday said the government was going to review the 18th Amendment, particularly regarding gas sharing between the federating units.

Speaking at a press conference on Sunday, Senator Raza Rabbani criticised Abbasi's comments, saying the proposition was unacceptable to smaller provinces. "It is against the 1973 Constitution and the 18th amendment," he added. "The PPP condemns such intentions."

Rabbani said PPP would launch protests across the country after Eidul Fitr against the possible threat to provincial autonomy.

He warned that his party will contact all political parties after Eid over 'plans' to curb provincial autonomy. "We will also contact chief ministers of all provinces and consult them on the issue," he added.

Rabbani said that the PML-N's minister was not aware of the Constitution. "Article 158 was not amended in the 18th amendment. The PPP will disclose the PML-N credentials before the masses if it tries to hit provincial autonomy," he warned.

"The PPP had accepted PML-N's mandate conditionally. The present government's mandate is questionable because the PML-N does not represent all provinces. The party is playing with the federation," he alleged.

The PPP leader warned the federal government that the bill, if presented, will not be approved by the upper house, even if it is forwarded by the National Assembly.

Rabbani said the federal government was not worried about the common people and accused it of working for industrialists.

Published in The Express Tribune, August 5th, 2013.