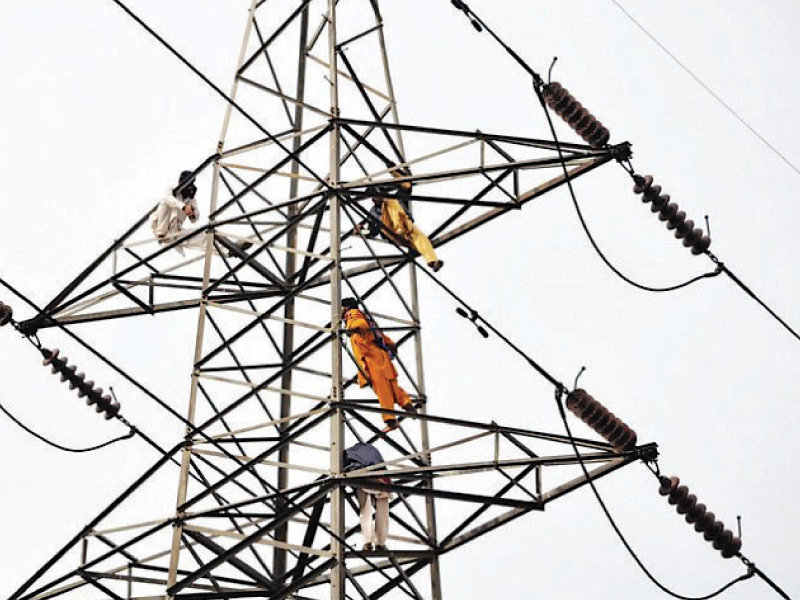 ---
HYDERABAD:



The Hyderabad Electric Supply Company's (Hesco) drive to stop power theft is failing to meet its targets, with electricity thieves evading punishment. According to Hesco chief Laiq Ahmed, the blame lies with the police, who allegedly are not assisting Hesco teams in raids.




"The police avoid lodging FIRs against the power thieves so that legal action can be taken against them," Ahmed said at a press conference on Friday. Ahmed claimed that since the start of the recovery campaign on July 22, as many as 1,537 theft cases have been detected. "But the police have only lodged 12 FIRs despite our insistence on almost every case."

Hesco supplies electricity to 13 districts, nine Hyderabad division and four in Mirpurkhas division. It has a total of 915,715 consumers including 140,193 commercial ones.

This is not the first time Hesco has tried to stop theft. In fact it launches a crackdown against power theft every summer. However, the company's line losses have still not significantly dropped. They only minutely fell from 28.58% in 2010-11 to 27.33% in 2012-13 ending the month of June. In terms of units lost, the figure dropped from 1,334 million units to 1,325 million units, a difference of nine million units, during this period.

Ahmed said a campaign that will effectively curb theft requires stringent laws on its side. "While countries in the world have reformed their laws with amendments as late as 2008, we in Pakistan are still following the Electricity Act of 1910." He said. Under the existing law, an offender can be punished up to three years for a serious offence. But the distribution companies want the punishment to be increased.

Apart from power theft, Hesco also has to deal with the dispute over unpaid bills with the Sindh government, with Hesco claiming over Rs21 billion receivables. The government's 14,659 connections were billed Rs30.455 billion from January 2007 to June 2013 but only Rs9.4 billion were paid. According to Ahmed, the provincial government does not own 6,888 of these connections which leaves a sum of over Rs10 billion is unpaid.

Published in The Express Tribune, August 4th, 2013.

Like Business on Facebook, follow @TribuneBiz on Twitter to stay informed and join in the conversation.