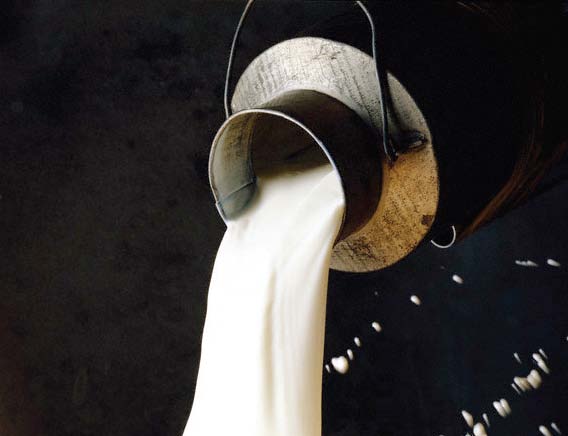 ---
LAHORE:



Urbanisation in metropolitan cities of Pakistan is at its peak primarily because of squeezed income opportunities in rural areas as well as smaller cities, forcing people there to migrate preferably to provincial metropolis.




Population is also increasing in relatively smaller cities with people adopting urban trends either by choice or by force.

With this shift in demographics, most of the urban populace have become regular customers of one or the other food manufacturing company, as they find it difficult to access food products on small stalls and shops.

Take an example of Lahore, a city that has experienced major expansion in the last one decade. These days, it is getting increasingly tough for the people in the city to find fresh food items as well as milk because of a less than adequate supply chain.

Fresh milk, yogurt, meat, vegetable and fruit are items that were easily available in the last decade of the previous century, but today consumers note that most of the time these items are not fresh or are substandard.

This scenario has worked to the benefit of multinational and local food companies. Shortage of fresh milk has triggered increase in sales of Ultra High Treated (UHT) milk by giants like Nestle, Engro and Haleeb.

Pasteurised milk is another product that is the focus of consumer attention these days and is becoming popular, especially in urban cities, but not in far-flung areas, because of a lack of cold storage facilities.




Nestle's packed yogurt, once known as a product for only the rich, is now in common use, in fact yogurt by-products like Podina and Zeera Raita are also attracting consumers. More retail shops selling frozen yogurt have emerged in recent years due to growing demand for the product.

Other retailers are focusing on selling fresh and halal meat and frozen food items through their outlets like Zenith Foods, K&N's, Seasons Food, etc.

The concept of packed vegetable and fruit has been introduced by retail chains, particularly multinationals, sparking interest among consumers, especially the rising middle class.

"This is just a beginning for the FMCs, a lot of ground is yet to be covered by us in the country," said Waqar Ahmad, Head of Corporate Affairs, Nestle Pakistan and Afghanistan, while talking to The Express Tribune.

UHT milk, which is being sold in urban and rural areas for decades, accounted for only 3% of total milk production in Pakistan, meaning it has the potential to gain more market share, he said. Other food products were quite new, but were gaining popularity, signalling better prospects for FMCs, he added.

Unavailability of fresh food and milk on small stalls and shops in all areas of cities is one major aspect for the FMCs' growth. And the shifting of urban lifestyle to match the modern world is another, say market people.

For instance, consumers have no time to search for fresh food products, negotiate with shopkeepers, come back home and freeze them. In the upper class, which triggered the trend, and now also in the middle class, which has a major share in food purchases, people prefer packed food items.




According to market players, growing interest among women in getting employed is also a reason as working women often avoid hassles while grocery shopping and prefer to shop under one roof or a retail supermarket to save time. They often don't hav the time, or don't want to make time to buy, clean and wash meat and prefer packed meat.

FMCs are increasingly focusing on the quality and freshness of their products in an attempt to win customer confidence and widen their customer base.

Still, experts believe that in urban cities the percentage of people shifting to packed food items is much less than it should be, or could be. Apart from this, around 64% of the rural population is still unaware of these changing trends.

They believe that a boom for FMCs is on the cards, which will not only benefit multinational giants, but also local food manufacturing companies.

Published in The Express Tribune, August 4th, 2013.

Like Business on Facebook, follow @TribuneBiz on Twitter to stay informed and join in the conversation.
COMMENTS (3)
Comments are moderated and generally will be posted if they are on-topic and not abusive.
For more information, please see our Comments FAQ