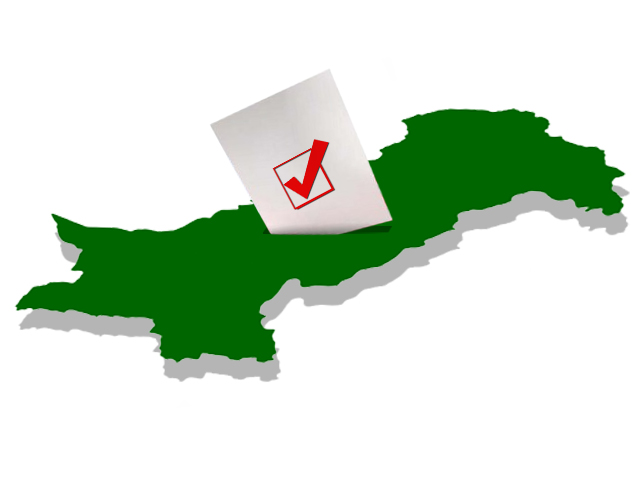 ---
ISLAMABAD:



The draft legislation on the new local government systems in Punjab and Khyber-Pakhtunkhwa reveals serious gaps and lacunas which need to be revisited, revised and improved in the larger interests of public welfare.




This was the crux of a national consultation on Local Governments' Legislation and Citizens Concern under the Aawaz Utha Local Government Campaign at Islamabad Hotel on Thursday evening. Representatives of civil society organisations and human rights activists voiced concern over some sections of the draft laws, particularly on issues of representation of women, non-Muslims, citizens' participation and autonomy of the local governments. The participants uniformly demanded women to have a minimum of 33 per cent proportion of representation at all tiers, peasants to have 10 per cent and non-Muslims 5 per cent proportion of representation at all tiers. Furthermore, they asked that all members, at all tiers, are elected through party and constituency-based, direct elections, that Union Council consist of a minimum of 20 members, including chair and vice-chair and that there is no rural-urban divide.

The participating organisations included Aurat Foundation, South Asia Partnership Pakistan, Strengthening Participatory Organisation (SPO), Sungi Development Foundation and Sustainable Development Policy Institute.

Aurat Foundation Chief Operating Officer Naeem Mirza pointed out that the number of union councils in one tehsil had been cut down from 21 to only 10.

National Commission on Status of Women Chairperson Khawar Mumtaz presided over the session. She summarised key concerns, asking for remedial measures on priority basis.

Rights activist Tahira Abdullah condemned some sections of the draft, saying that women should be given general seats instead of reserved seats, which is their fundamental right. She demanded adequate representation for women, peasants and non-Muslims. She demanded depoliticising of the police and an end to feudal and tribal systems prevalent in the provinces.

Rehana Hashmi, a feminist rights activist, underscored the importance of village councillors in dealing with natural and man-made disasters. Touching upon the issue of terrorism, she said we are fighting a mini-war in third-world countries. She asked for women's representation, dubbing it their lawful right.




Shahzad Waseem, adviser to PTI chairperson, urged that the basic building block of democracy should be villages. He added that the capital territory fell into the grey area of towns which was not counted under urban or rural governance. He underscored the importance of development funds in villages. With reference to PTI, he said women's empowerment is the basic pillar of their political system. He recalled the party's efforts to reach at the grass-roots levels during the recent election campaign.

PML-N MNA Daniyal Aziz hinted at contradictions in the local governance system.

Correction: A quote was mistakenly attributed to NCSW Chairperson Khawar Mumtaz in an earlier version of this article. The correction has been made.

Published in The Express Tribune, August 3rd, 2013.
COMMENTS (1)
Comments are moderated and generally will be posted if they are on-topic and not abusive.
For more information, please see our Comments FAQ