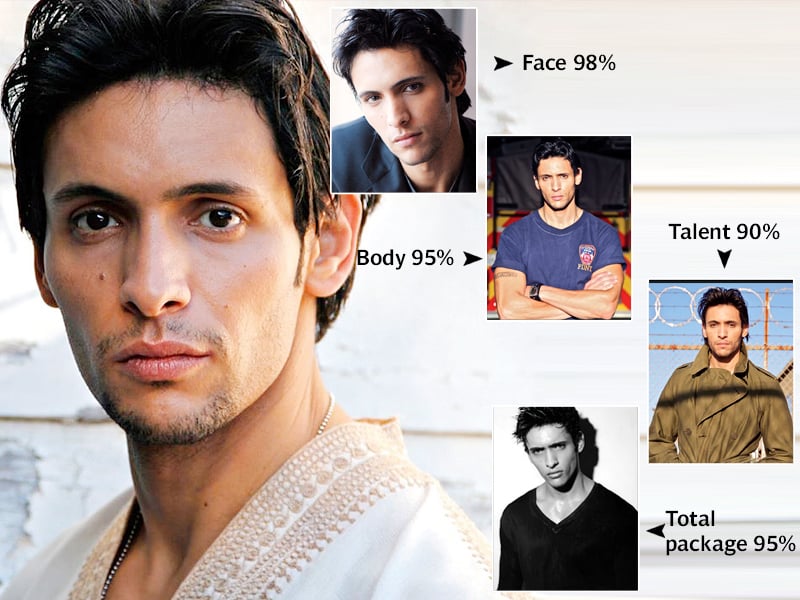 ---


Status: Single

Born: Algiers, Algeria

Birthday: 19 February, 1979




Who is he?

We've got just three words for you: Middle-eastern beauty! Seriously, Ben is the living proof of everything we have heard about that mesmerising charm of the Arab world. So ladies, if you relish the golden-coloured hottie, this guy is the one for you. Ben burst onto the big screen with a bang in Steven Spielberg's critically-acclaimed 2005 drama Munich, following it up with The Bourne Ultimatum and melting hearts across the world with that smouldering gaze. In just a short time, Ben has made himself into one of Hollywood's A-list Muslim actors and uses this status to work for interfaith cooperation projects like Interfaith Service for Peace, across America, participating in many multi-religion conferences and debates. Much to our delight, Ben's many credits include working as a Muezzin at the South California Islam Centre where he frequently gives the azaan in his mellifluous voice. Yup...he is just full of surprises.

Why we love him

With his chiselled features, lustrous dark locks and golden skin, Ben is reminiscent of Aladdin and we can't help but want to fly off on a magic carpet with him. His deep personality is evident in his eyes and the intense roles he usually portrays, rendering him the poster boy for the mysterious foreign villains and troubled characters in Hollywood.  But there is more to Ben than just acting and work: he likes to unwind on the fields and enjoys tennis, volleyball, horseback riding and motor-cycling as well! Not to mention, he is fluent in English, French, Arabic and Hebrew! This guy just keeps getting better and better.

Ben's objective as an actor is to help the world understand Middle-eastern culture better. He hopes to become Hollywood's most recognisable Arab actor, but so long as he can remain true to Islam and we can't wrap our heads around how an actor in Hollywood can remain so genuine and focused!

What you didn't know about him

His real name is Abdelwahab Benyoucef; Ben Youcef is the short-form which he uses for his acting career.

Ben has seven siblings and admits that fighting for attention among his brothers and sisters is where his acting career really began! Are you imagining an adorable little Ben crying to his mommy? We definitely are!

Published in The Express Tribune, Ms T, August 4th, 2013.

Like MsT on Facebook, follow @TribmagMsT on Twitter for your dose of girl talk.
COMMENTS (1)
Comments are moderated and generally will be posted if they are on-topic and not abusive.
For more information, please see our Comments FAQ