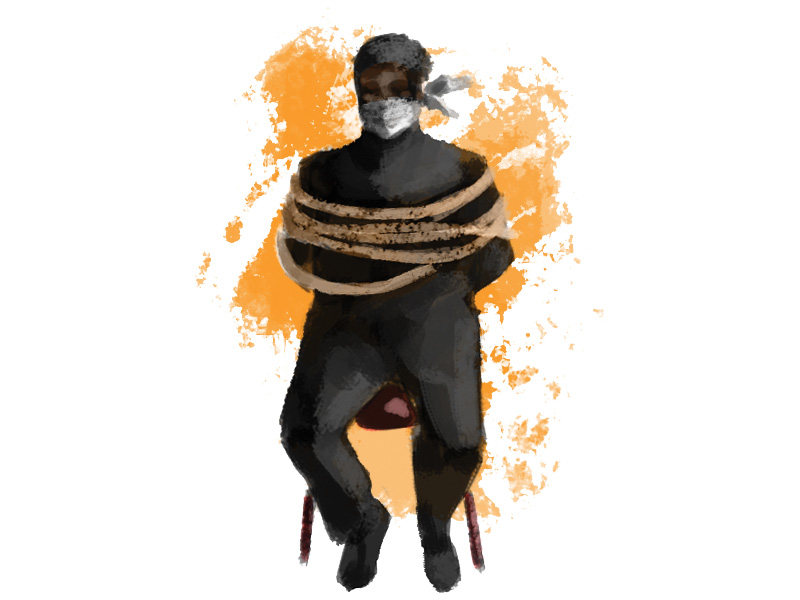 ---
FAISALABAD:
Police on Wednesday arrested three alleged kidnappers and recovered five children from them. The children, all under 12 years of age, claimed to have been sexually abused and forced to peddle drugs, steal and beg at various locations in the city.
Usama Tauqeer, resident of Muhammad Ali Town, Allama Iqbal Colony; Niaz (a gypsy), resident of 79 Adda Sarshmeer; Shahbaz alias Sikandar, resident of Gujjarpura  Safdarabad, Sheikhupura; Nabeel, resident of Jahania Chak No22; and Asif, resident of Rachand Pura, Chiniot, had been abducted over the past few months.

Asif told media persons that he had been sitting outside his house in his village when a man came to him and asked him for directions to another house in the village. "I went with him to show him the location but he took me outside the village and put something on my face that made me lose consciousness," he said, "I came to and found myself chained in a room at an unknown location."

After some time, another man came and unchained him. He gave him food and water. Asif said that he asked him why he had been brought there. "He told me that I would work for them. When I said that I wouldn't, he slapped me and threatened to kill me," he said.

The kidnappers told him that they would track him down and kill him if he tried to go back to his village. "They sexually abused me for a few days in that room and then let me out and told me to steal small items from various shops in the city," said Asif.

Two of his abductors would be on the lookout for him at every shop he was told to steal from. "They told me that they would rescue me if I got caught," he said.




Shahbaz, another hostage, said that the abductors had forced him to beg at various traffic junctions and intersections including the General Bus Stand and Railway Station. "There would always be someone on the lookout for me in case I tried to flee," he said, "Twice I tried to run away but was caught each time and severely beaten and was molested several times."

The five boys appeared to be very weak and had bruises on their bodies. All of them narrated stories similar to Shahbaz and Asif's. They said that they had been molested, forced to peddle drugs and shoplift for their abductors.

Nabeel, one of the children, said that his kidnappers used to drug him. "When I refused they tortured me," he said. His body bore several signs of injury.

Police spokesman Aamir Waheed said that Usama Tauqeer's father Mirza Tauqeer informed the D-type Colony Police that his son had gone missing on July 22. The police registered a case under Section 363 (kidnapping) of the Pakistan Penal Code on July 26 and started looking for the missing child.  A resident of the colony informed Tauqeer that he had seen his son going to the General Bus Stand with two men. Tauqeer then told the police. Waheed said that upon receiving the tip-off, a police team in plain clothes raided the bus stand and arrested Ghulam Shabbir, a resident of Chak No22, Ali Judge Bungalow, Jaranwala; and Sajawal Dogar, resident of 49 Tail, Sargodha.

Police recovered Usama Tauqeer and interrogated the alleged kidnappers. Waheed said that they had confessed to kidnapping the boys and using them to beg, steal and peddle drugs. "On their indication, police also recovered four other boys - Niaz, Shahbaz, Nabeel and Asif - from the General Bus Stand and Railway Station, and arrested another kidnapper, Arif Hussain, resident of Chak No376-GB," the spokesman said.

Published in The Express Tribune, August 1st, 2013.
COMMENTS (2)
Comments are moderated and generally will be posted if they are on-topic and not abusive.
For more information, please see our Comments FAQ