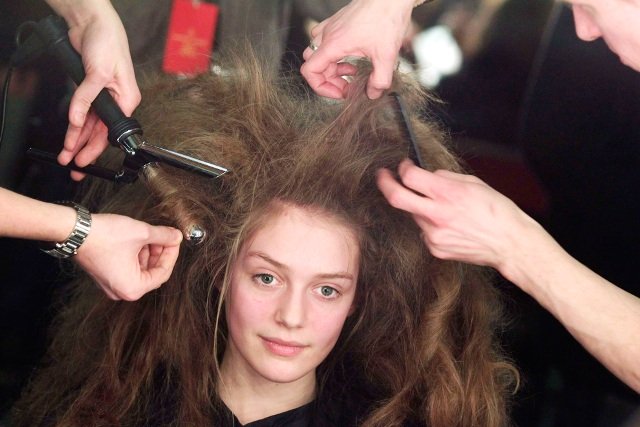 ---
NEW DEHLI: Raindrops are lovely to look at, but stepping out when it's pouring may not be the best idea for your hair. Rainwater may spoil your locks and make them look rough and greasy. But fret not!

Beauty experts Ishika Taneja and Blossom Kochchar suggest use of good serums and conditioners to keep your hair nourished and hydrated during monsoon.

Always use a hair protective styling mousse before styling your hair, says Taneja.

"It will protect your mane from excess heat from the dryers, straighteners and curling tong. One can also use an anti-humidity fine spray as it helps fix and keep your hairstyle in place for long hours. Use shine spray in the end as it provides additional sheen to your hair," she added.

Kochchar says homemade hair care remedies can be handy too. Sharing some, she said:

- Add two tablespoons of curd (or more depending on your hair length) to gram flour (besan). Add little olive oil. Apply it to your hair and leave it for 15 to 20 minutes. Wash it later.

- You can also use mixture of water and vinegar as an after-shampoo serum to help calm your hair down.

- Prepare a mixture of one banana and one tablespoon honey. Put in your hair for 15 minutes and then wash it off. It helps make hair soft and smooth.
COMMENTS
Comments are moderated and generally will be posted if they are on-topic and not abusive.
For more information, please see our Comments FAQ