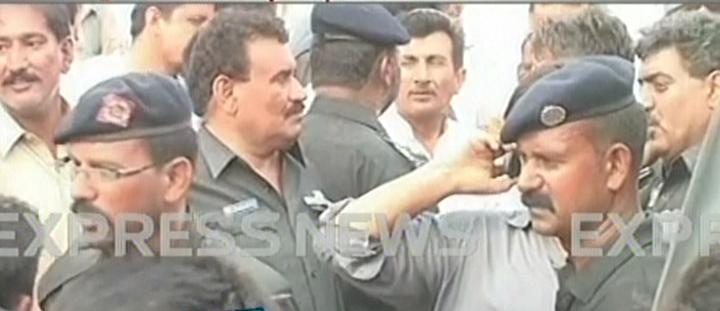 ---
KARACHI: Bilal Colony residents on Thursday caught a man who allegedly threw explosives in the area which  injured six people, including three children, Express News reported.

Local residents started throwing stones at the alleged suspects who were astride a motorbike, causing one of the suspects to fall. The other  suspect managed to flee.

The residents went on to attack the alleged suspect with full force while the police officials tried to free him from the mob.

DSP Qasim Ghauri said the attacked suspect will be investigated after he is treated in the hospital, claiming that his condition is critical.

"Efforts will be made to arrest other people involved," said the police official.

"The suspect is in a daze and not in his senses," said Express News correspondent Naeem Khanzada.

The explosion occurred near a snooker club where children were gathered.

The injured were shifted to Jinnah hospital for treatment.
COMMENTS (6)
Comments are moderated and generally will be posted if they are on-topic and not abusive.
For more information, please see our Comments FAQ