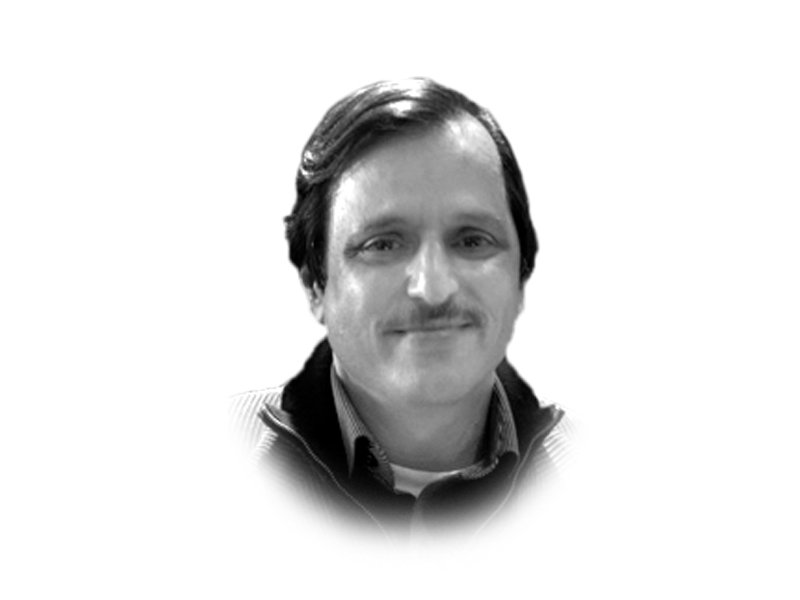 ---
Why do we always associate Lyari with "gang wars"? Why do we have to remember it through the names of Arshad Papu or Baba Ladla? This lower middle class area has also produced world class footballers and boxers and some clean politicians, too, which usually go unmentioned.

It is true that today, the people of Lyari have become strangers in their own localities, at the hands of their own people with no one to address either their grievances to or protect their lives, property, schools, colleges and their business. It has become a no-go area, especially after sunset.

Lyari needs a clean-up operation of four police stations, namely: Baghdadi, Kalakot, Chakiwara and Maripur, which should be handed over to officers with clean reputations and given complete authority. Lyari also needs an operation against encroachment and illegal bus and truck stands to clear its roads. Furthermore, its people must get clean water.

The story of Lyari is not the story of crime but of economic deprivation. Except for the four years under Zulfikar Ali Bhutto's rule in the 1970s, no one has worked for the uplift of the plight of Lyari's people, especially in the last five years, even though the area is a Pakistan Peoples Party (PPP) stronghold. As a result, there was mushrooming of criminal gangs and crime, to the extent that people had to "pay" for their jobs.

For the first time in the early 1970s, job openings were created for Lyari's people, in the field of sports and local governments and banks. The passport fee was reduced so that the people could be sent to the Middle East to earn money. Schools and colleges were created for the uplift of the youth. These measures reduced economic pressures for the lower middle class population.

I wish the five-year rule of the PPP government could have restored a sports quota in government jobs for footballers and boxers to produce more Ali Nawazs and Malang Balochs who went on to be renowned sportsmen. But how these sportsmen were treated, compared with our cricketers today, would leave most people in a state of disbelief and shock. Malang Baloch, who once reached the semi-final of an international event, refused to play because he had not had a meal in two days. As they say, criminals are not born; they are made.

In the 1970s and 1980s, Lyari also produced well-known Baloch and Urdu progressive writers and journalists like NM Danish, Siddiq Baloch, Latif Baloch, Nadir Shah Adil and young journalists like Saeed Sarbazi, Aziz Sanghur and many others. But has this population of 1.5 million ever been owned by the city they belong to? Has Lyari ever been owned by the party they loved so much for almost 40 years?

The solution to Lyari is simple: 1) Recognise football as a national sport and hire footballers to participate in international games. 2) Open jobs for the people of Lyari, based on merit and not the way it has been done for the past five years. 3) Restore the football, boxing and cycling teams. 4) The city government must recognise donkey-cart racing as a local sport and include it in the Sindh games. 5) Expand sports grounds and parks. 6) Restore education and health facilities. 7) Provide clean water facilities.

The political solution to Lyari could consider: 1) Using the elders of Lyari, both from Baloch and Katchi backgrounds, to sort out their differences; 2) The PPP and the MQM should form a joint committee for restoration of peace; 3) Use the services of Islamic scholars of all sects to bring the community closer; 4) Restore the business environment in the area and end bhatta culture; 5) The children of Lyari deserve proper school and college education.

For the last two years, there were more holidays than schooling because of the law and order situation. Teachers and political activists must go to all factions for the sake of peace.

Published in The Express Tribune, June 26th, 2013.

Like Opinion & Editorial on Facebook, follow @ETOpEd on Twitter to receive all updates on all our daily pieces.