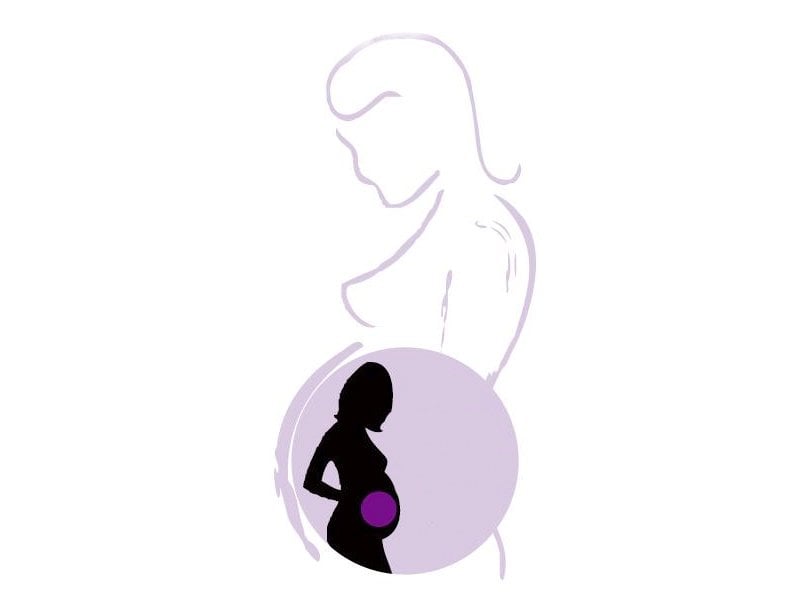 ---
LAHORE: The beads of the tasbeeh in her hand are beginning to move faster. She wipes off sweat from her forehead with her lawn dupatta, due to anxiety and the intense 48 degree heat of Lahore, with load-shedding in its 5th hour in a house in Safanwala Chowk.

The dark magenta bedspread seems to intensify the heat in this bedroom on the second floor that serves as a makeshift waiting room for families of "patients". What is allegedly an "operation theatre" is a tiny claustrophobic room constructed on the roof.

"It's been almost an hour. Safaai normally doesn't take so long," says the worried middle-aged mother, looking out of the semi ajar window overlooking a lane off Temple Road. Her 27-year-old daughter is a mother of five, getting an abortion done. The infamous abortion clinics of this area still exist, but most have been relocated into lanes to avoid attention of the media and health officials concerned. It was after an hour of asking around and driving in the area that a shopkeeper in a secretive manner guided The Express Tribune team in. Immediately, a female gatekeeper locked the gate from inside. "We don't want anyone to know this is a clinic," said the over-worked woman who introduced herself as a doctor, but had no degree, certificate or anything that confirmed that she is a medical doctor. The clinics of this area have had thousands of abortions take place in them, some as late as in the 5th month; while the clinicians advise against abortions at an advanced stage, they oblige for some extra money.

Tales of Horror

Timely FP could save lives of not just the unborn foetuses but a multitude of Pakistani women. A national survey of public-sector health facilities estimated that about 200,000 women were hospitalised in 2002 alone for abortion-related complications. "We get cases of perforated uterus, guts, intra-abdominal complications, all complications of unsafe abortions," says Dr Nadeem Khalid of Family Health Hospital, Lahore.

The methods used are unthinkable. Ingesting large doses of drugs, inserting a sharp object into the uterus, drinking or flushing the reproductive tract with caustic liquids, vigorous movements like jumping or physical abuse, and repeated blows to the stomach are some of them. Incidents have been reported where bowels of the patient are pulled out by mistake through the reproductive tract.

If the woman survives, she can suffer from long-term disabilities and infertility. Incomplete abortion, hemorrhage, trauma to the reproductive tract or adjacent organs and sepsis (bacterial infection) are common. Post-abortion complications, experts say, account for a substantial proportion of maternal deaths in Pakistan.

Numbers and reasons

Out of the 2.4 million unwanted pregnancies in Pakistan in 2002, some 900,000 were terminated by induced abortions (Studies in Family Planning 2007). The actual number is definitely higher, considering the unaccounted for cases. In a country where only an estimated 30 percent women use contraceptives (NIPS study: 2006-2008), induced abortion is used as a form of contraception. Contrary to popular belief that most abortions are the last resort of promiscuous women, a Population Council study shows that a staggering 96.1 percent of the women who get abortions done are married women.

The abortion rates in the more urban provinces of Punjab and Sindh are substantially lower than those in the Khyber-Pakhtunkhwa and Balochistan. In urban areas, the contraception rates are higher.

The reason why shady clinics and unskilled women end up performing these abortions are two, the main one being simple economics. A doctor in a lower income area would charge an average of Rs2,600, whereas a traditional birth attendant (TBA) would charge as less as Rs770, says a study by Marie Stopes Society, 2008.

Secondly, most certified medical practitioners avoid performing an abortion not just because of religious reasons, but also because they are afraid of legal complications. Under the 1990 revision in Pakistan's Penal Code with respect to abortions, the conditions for legal abortion depend on the developmental stage of the foetus. Since 1997, under certain circumstances, abortion is conditionally legal in Pakistan to provide "necessary treatment".

………………………………………………………………………………………………………………………………………

https://vimeo.com/68835152

………………………………………………………………………………………………………………………………………

Women seeking induced abortion

- Highest in age group (30-34) yrs 39.6 % and lowest in (15-19 yrs) 3.9%

- Higher in married women (96.1%) and for single women    (3.9%)

- Highest in women with no education    (62.5%)

- Highest in people with already 5 or more children   (68.2%)

(Source: Population Council) 

___________________________________________________________

[poll id="1154"]

Published in The Express Tribune, June 25th, 2013.