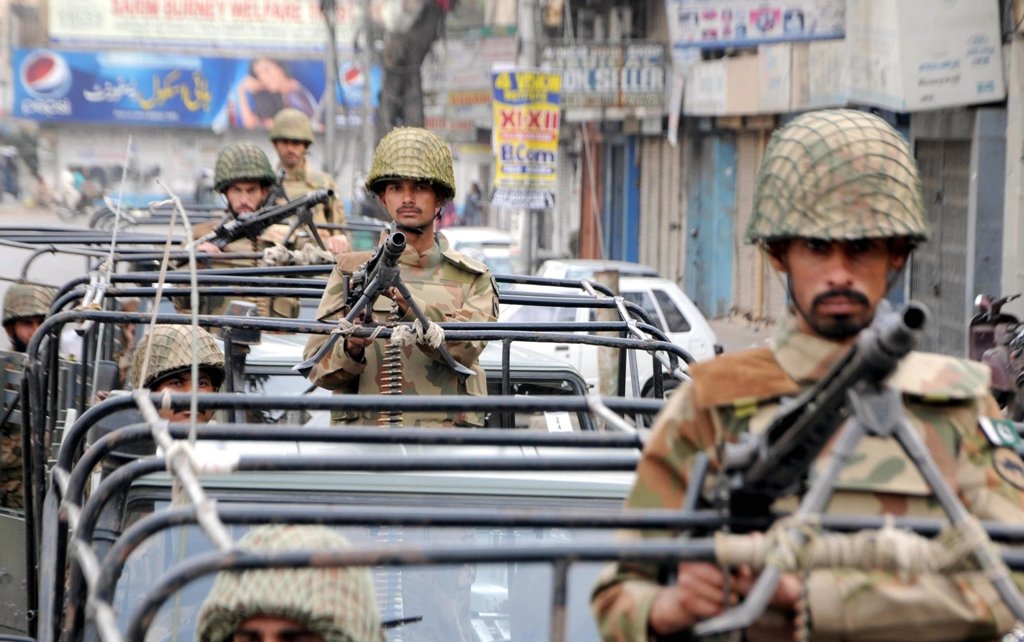 ---
KARACHI:



Law-enforcement agencies have failed in maintaining law and order in Karachi. As many as 377 people have been murdered in the metropolis over the last 42 days – an average of nine killings a day – but no culprits have been brought to the book so far.




The highest death toll was registered on June 9 when terrorists killed 20 people. In most other incidents, between two to three people lost their lives. In some cases, even police officials were among the victims.

Most of the cases in these incidents have been registered against unknown perpetrators. Cases where the accused was named in the FIR remained far and few.




While police and Rangers have arrested dozens of people following the incidents, not a single culprit was caught red-handed. In one particular case, a suspect – who himself had been injured in the incident – was arrested from the Jinnah hospital. Most of those taken into custody were released after initial interrogation.

Karachi's Lyari locality remained the most volatile, with repeated firing incidents and blasts, for four days. Despite this, police were unable to arrest a single person from the area. Though authorities claimed some suspects had been arrested, the actual situation was much different.

Fourteen people were killed in violent incidents on May 11 – the day of the general elections – but even this failed to faze the city administration.




After that, 13 were killed on May 12, three on May 13, eight on May 14, five on May 15, one on May 16, 10 on May 17, eight again on May 18, 17 on May 19, nine on May 20, eight on May 21, six on May 22, five on May 23, 10 on May 24, six on May 25, seven on May 26, four on May 27, 14 on May 28, 11 on May 29, six on May 30 and 16 on May 31.

Meanwhile, four people were killed on June 1, 11 were killed on June 2, seven were killed on June 3, nine on June 4, nine again on June 5, two on June 6, three on June 7, six on June 8, 20 on June 9, 15 on June 10, seven on June 11, nine on June 12, 13 on June 13, five on June 14, 17 on June 15, six on June 16, five on June 17, eight on June 18, nine on June 19, 13 on June 20 and 18 on June 21.

Published in The Express Tribune, June 23rd, 2013.
COMMENTS (19)
Comments are moderated and generally will be posted if they are on-topic and not abusive.
For more information, please see our Comments FAQ