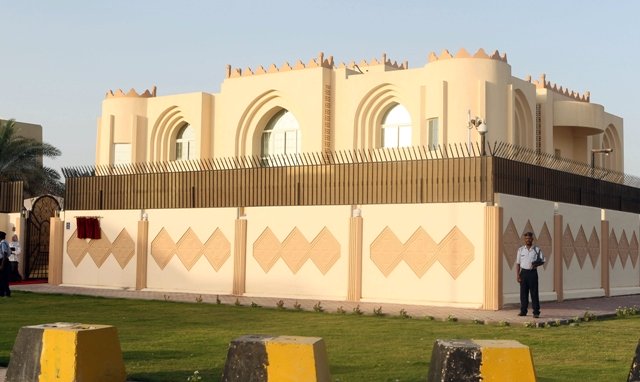 ---
ISLAMABAD: Taliban supreme leader, Mullah Muhmmad Omar, will appoint a high-level team for formal talks with the United States following progress in the 'exploratory talks' with American officials in Qatar, a Taliban spokesperson said on Thursday.

Suhail Shaheen, Taliban spokesperson for the Qatar political office, told The Express Tribune via telephone from Doha, that the present Taliban team in the Gulf state will hold preliminary talks with the Americans and key issues will be discussed later in formal dialogue.

Taliban sources say that nearly 30 Taliban representatives, including six members of the top leadership, are currently in Qatar. They include head of the team Syed Tayeb Agha, Qari Din Muhammad Hanif, Haji Muhammad Zahid  Ahmadzai, Maulvi Nek Muhammad and Sher Muhammad Stankazi

Shaheen said the Taliban will first hold talks with the US as it is the major party to the conflict. Contentious issues such as Taliban prisoners in US custody will be discussed.

Shaheen said they will insist on the release of their prisoners in Guantanamo and other US prisons as the release of Taliban prisoners will be a big confidence-building measure for the talks. "We will ask for the immediate release of our prisoners. The Taliban are willing to discuss exchange of the lone US soldier in Taliban custody for the release of the Taliban detainees," Shaheen said.

The Taliban had captured US Army Sgt. Bowe Bergdahl in 2009.

Deadlock over the prisoners was believed to be one of the reasons that led to breakdown of talks between the US and Taliban in Qatar in March last year.

Asked when the Taliban will talk to the Karzai-backed peace council, Shaheen said, "Time is not ripe for such talks and talks with the Afghan side will come later," he said.

He added that negotiations were not scheduled on Thursday, contradicting earlier media reports.  "American officials have not contacted us for the Thursday talks," he said.

Asked when the preliminary talks could start, he did not give any exact timing but said they could take place on Friday, the day after or within a week.

Shaheen further said a ceasefire will not be possible because if the foreign forces attack the Taliban in Afghanistan, adding the Taliban will fight back. "It is not an easy issue to resolve in the first meeting," said Shaheen, who had previously served as a diplomat when Afghanistan was in Taliban control.
COMMENTS (9)
Comments are moderated and generally will be posted if they are on-topic and not abusive.
For more information, please see our Comments FAQ